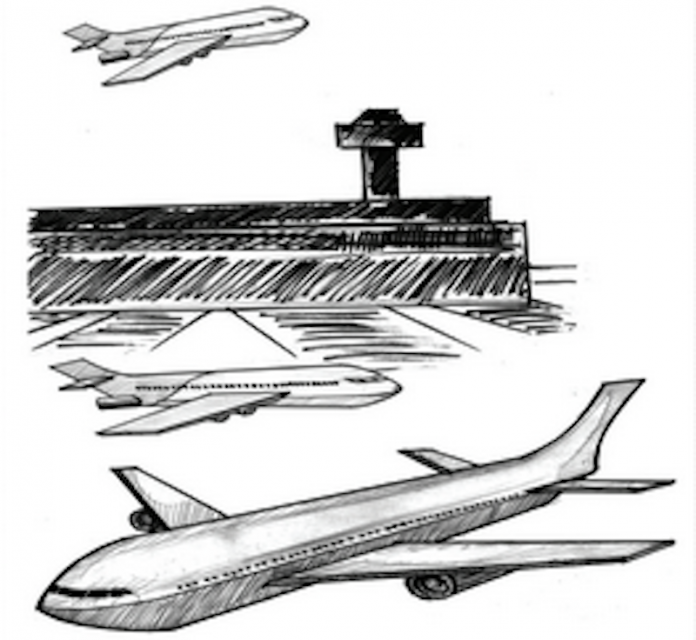 It does not make economic sense to build new airports
The decision by the federal government to build airports in Anambra, Benue, Ekiti, Nasarawa and Ebonyi States while taking over the ones in Kebbi, Osubi, Dutse and Gombe States raises serious questions. The Federal Aviation Authority of Nigeria (FAAN) is already managing 26 airports of which only six record above 5,000 aircraft movement in a year. All the others depend on these six to stay afloat. The question therefore is: In a period of lean resources when the same government is borrowing to meet commitments, why does it have to saddle the country with more cost centres?
In 2018, the Murtala Muhammed International Airport, Lagos, recorded a total of 64,898 domestic aircraft and 40, 943 international aircraft movement. Within the same year, Nnamdi Azikiwe International Airport, Abuja, recorded domestic aircraft movement of 59,904 and 9,896 international flights. Others include Port Harcourt International Airport, Omagwa which recorded domestic aircraft movement of 15,658 and international aircraft movement of 1,759; Mallam Aminu Kano which recorded domestic aircraft movement of 6,892 and 2,063 international movement and Akanu Ibiam International Airport, Enugu which recorded 5,002 domestic aircraft movement and 350 international aircraft flights. While Sam Mbakwe International Cargo Airport, Owerri recorded 6,560 domestic aircraft movement, Ibadan recorded 1,116; Minna, 309 domestic and 12 international flights; Akure, 2,119 aircraft movement; Katsina, 2,252 and Makurdi, 1,252.
What the foregoing figures reveal is that over 90 per cent of FAAN's revenue comes from just about six airports. To worsen matters, there has not been rapid passenger growth in these existing airports since 2014 when total passenger movement hovered around 15 million, only rising to over 16 million in 2019 before the Coronavirus pandemic. Already, the International Air Transport Association (IATA) has predicted that global air passenger traffic could only rise to the 2019 level by 2023. If, as things stand, all the 26 airports being managed by FAAN depend on the revenues generated by six airports for their sustenance, the situation will be dire in a post-Covid world.
Meanwhile, out of all the airports built by states, only the ones in Uyo and Asaba could be said to be viable and that is because government in both Akwa Ibom and Delta States support them financially. Looking at the market projections in the near future, there is not going to be sudden rise in air transport in Nigeria because of low per capita income, even if alternative means of transport like rail and road do not expand. We therefore do not understand the rationale behind building more airports for the states beyond political consideration.
The consequences of building unviable airports are that huge resources, which would have been used to provide other essential infrastructure and other amenities are spent on unprofitable ventures. Most of these airports, especially the ones built by the states, only serve the interest of the governors and other government officials who travel through them with charter services, as scheduled passenger services cannot break even for commercial airlines due to low passenger throughput.
All factors considered, the idea of using already lean resources to build extra airports makes no sense. This is part of the reason why the existing airports still have obsolete facilities because there are not enough funds to upgrade them. Many of these airports do not have critical amenities like airfield lighting; so FAAN manages 26 airports but only six of them have facilities for night landing. What this means is that Nigeria may eventually have 36 airports but less than 10 would be able to provide services.
Quote
The consequences of building unviable airports are that huge resources, which would have been used to provide other essential infrastructure are spent on unprofitable ventures