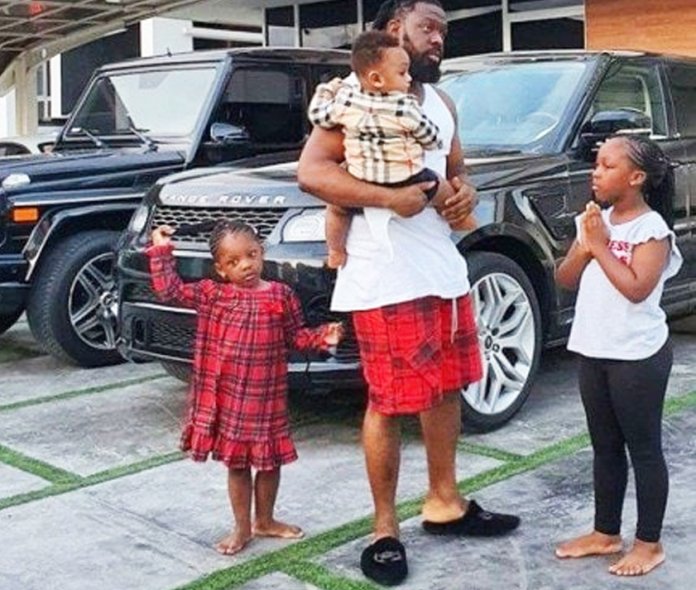 Timaya is 15 years old on stage and he is marking it with the release of a 15-track record titled, 'Gratitude', reports Ferdinand Ekechukwu
Enitimi Alfred Odom, better known by his stage name Timaya is set to release his new body of work. The album will be Timaya's seventh project under his label, DM Records. The 15-track record he titled, 'Gratitude' has no guest artiste, strictly Timaya alone. Significantly, it marks Timaya's 15 years career in Nigeria's music industry. Taking to his social media page, the dancehall king unveiled the tracklist of his 8th body of work with a release date. "Gratitude 18/11/2020," he wrote on his Instagram page.
The tracklist unveiled are Born to Win, Iberibe, Don Dada, Something Must to Kill A Man, No Limit, The Mood, Chulo Bothers Nobody, Okaka, Gra Gra, Local & Bougie, Ebiola Papa, L.O.V.E, The Light, I Can't Kill Myself and Buru. Earlier in the year, the superstar artiste had spoken for the first time about this album. He also asked his fans if and when he should release it.
He said: "Beautiful people, what's good? Listen. I was supposed to be bringing out my album, titled 'Gratitude.' I've been waiting for this Corona period to get over, but I don't see that coming any time soon. So what do you want to tell me, should I drop it? I'm asking because I don't want to look too insensitive, but trust me I want to drop that album… It's fire. Tell me what you think, should I drop it or should I wait till after corona?" Many of his fans then took to social media after his announcement, stating their eagerness to listen to the new album, while some commented on the fact that the album has no features.
Timaya's solo career began in 2005 with the release of "Dem Mama", which also appeared on his debut album, "True Story" released in 2006.
He further released his second album "Gift and Grace" in 2008. Meanwhile, he gained further visibility and international prominence through his third studio album "De Rebirth" released in partnership with Black Body Entertainment. The album was a commercial success with his hit song "Plantain Boy". He collaborated with Dem Mama Soldiers on the album "LLNP" (Long Life N Prosperity).
In 2012, Timaya released "Upgrade," which spawned hits "Bum Bum", "Sexy Ladies", and "Malonogede". Everyone knew him as Timaya when he burst into the music scene in 2007 with the release of his critically acclaimed album 'True Story'. From dropping out of school to hustling in Lagos before finally hitting the goldmine, Timaya has a lot to be grateful for. He often sings about those struggling days. For instance, his 2009 hit 'Plantain Boy', chronicled his grass to grace story while encouraging others not to give up on their dreams.
Shortly after, the Bayelsa born artiste was nicknamed the Egberi Papa I of Bayelsa state following the success of his raving hit 'Dem Mama' which was included in his debut album. He would later be known as Dem Mama Soldier, derived from his record label Dem Mama (DM) Records. The last project Timaya dropped was Chulo Vibes in 2019 and it spawned the hit, 'I Can't Kill Myself' off the Extended Play (EP) album with nine songs. By the way the upcoming album (Gratitude) carries a song of same title.
No matter the direction his creative work takes, Timaya strives to infuse his life story in his music. For instance, his single 'Balance' from his last body of work, 'Chulo Vibes' started with a liner that encapsulates his poor origin: "One white shoe and one 'nika', gat no house and I gat no car."
'Chulo Vibes' was a success. It followed five years after his 'Epiphany' album.