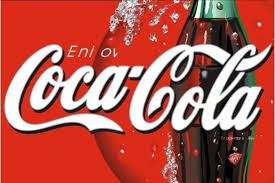 By Omolabake Fasogbon
Beverage firm, Coca-Cola, has unveiled its Christmas marketing campaign, tagged, 'The Letter'.
The campaign is asking consumers to "give something only you can give – yourself" this Christmas and encourages people to be truly present with each other.
The new campaign marks 100 years since Coca-Cola created its first festive activity and builds on its association with the festive period.
The ad, created by Wieden+Kennedy London, begins with a father preparing to leave home to go to work. As he is about to leave, his daughter hands him a carefully written letter to Santa, asking him to post it on his way.
"Busy at work, we see him realise he has forgotten to post the letter. And so he goes on a mission to ensure it is safely delivered to Santa ahead of Christmas that includes travelling across seas and through jungles before reaching the North Pole".
Coca-Cola Great Britain Marketing Director, Kris Robbens says: "This year, the Christmas season is set to be more meaningful than ever before. As a company, Coca-Cola has been celebrating the festive season through our advertising since the 1920s, featuring uplifting messages of unity and joy.
"Our new advert reflects the real magic of Christmas – our greater appreciation for loved ones, a sense of community and our need to be present with each other this Christmas, above all else." The ad will run from December in Great Britain. It is also being shown globally in 91 of Coca-Cola's markets.
As part of its festive campaign, Coca-Cola is also relaunching its cinnamon flavour in time for Christmas.