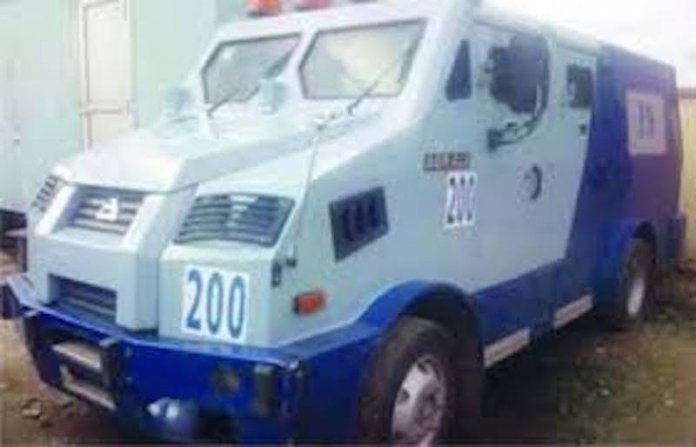 Chiemelie Ezeobi
A bullion van belonging to a new generation bank in Lagos was on Thursday evening hijacked by daredevil armed robbers and the huge sum of money in it carted away.
The robbers were said to have trailed the bullion van from the cash collection point at a mall until it got to a lonely road along Ado, Ajah in Eti-Osa Local Government Area.
On catching up with the bullion van, the robbers opened fire, targeting the tyres to make immobilize the van.
Although the few people on the road scampered to safety once the gunshots started, a stray bullet hit a commercial motorcycle rider, killing him on the spot. The driver and Spy policeman, who accompanied the bullion van, were overpowered by the robbers.
According to eyewitnesses, the attack lasted for several minutes with no back up in sight, an anomaly many blamed on the continued absence of policemen on the road.
Aside from robbing the bullion van, the robbers also attacked a water tanker, forcing the driver and conductor to scamper to safety.
It was also gathered that both the driver of the water tanker and his conductor sustained injuries while trying the escape.
Confirming the attack, the State Commissioner of Police, Hakeem Odumosu, however said no life was lost.