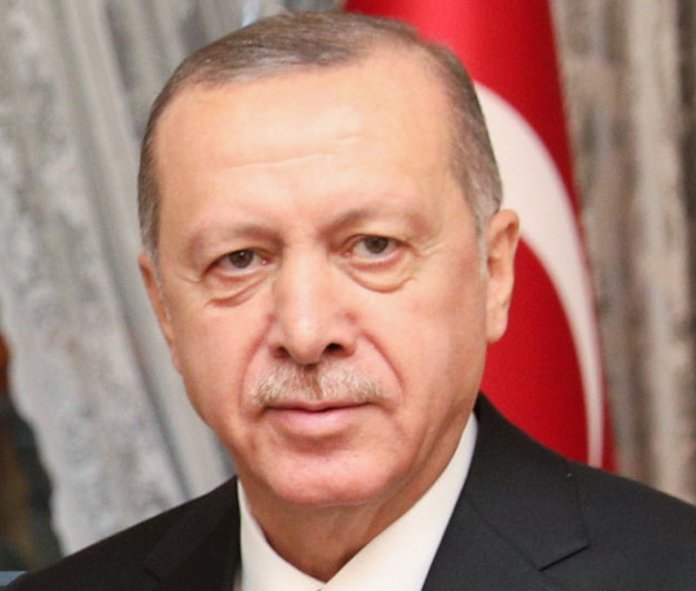 Macron, Johnson hold first talks with president-elect
Turkish President, Recep Tayyip Erdogan, on Tuesday congratulated Joe Biden on his victory over Donald Trump in the US presidential election, urging closer ties between the two NATO allies.
This is as French President, Emmanuel Macron, and British Prime Minister, Boris Johnson held their first telephone talks with the president-elect since his victory at the polls yesterday.
Erdogan's statement came a full three days after US media called the election in Biden's favour, underscoring the close personal bond the Turkish leader enjoyed with Trump.
Erdogan also sent a message to Trump, saying that "no matter how the official election result is certified," he wanted to express thanks for his "warm friendship" during his four-year term.
But Ankara and Washington also experienced tensions under Trump's watch, including over US support for a Syrian Kurdish militia that Turkey views as a grave security threat.
Erdogan told Biden that he wanted "to further develop and strengthen" ties.
"I congratulate you on your election success and convey my sincere wishes for the peace and welfare of the US people," Erdogan said in a statement published by his office.
Other issues standing between Ankara and Washington include Turkey's purchase of a high-tech Russian missile defence system, and US refusal to extradite a Muslim cleric Erdogan blames for staging a failed 2016 coup.
Turkish officials have been alarmed by an interview Biden gave to The New York Times in December in which he called Erdogan an "autocrat".
Biden criticised the Turkish leader's policies towards the Kurds and said Washington needed to "embolden" his rivals to allow them "to take on and defeat Erdogan".
Erdogan's spokesman said in August that the remarks showed "pure ignorance, arrogance, and hypocrisy".
The Turkish leader did not directly address them in his statement Tuesday.
Meanwhile, Presidents Vladimir Putin of Russia, Xi Jinping of China and Jair Bolsonaro of Brazil have yet to congratulate Biden.
Meanwhile, French President, Macron, yesterday held his first telephone talks with Biden since he was elected the next president of US.
The talks between Biden and Macron, who sought to form a solid working relationship with outgoing President Trump, focused on international cooperation on the main global issues, it added.
"The president congratulated Joe Biden and his vice president Kamala Harris and emphasised his desire to work together on the current issues — climate, health, the fight against terrorism and the defence of fundamental rights," the Elysee said.
Macron has never met Biden, who served as vice president under Barack Obama from 2008-2016 before Macron arrived at the Elysee in 2017.
In contrast to some other EU leaders, Macron sought from the outset to build a strong relationship with Trump, hosting him for a high profile visit to Paris in 2017 and then again for the 2019 G7 summit in Biarritz.
But analysts say that the French leader has little to show for the diplomacy, with vast differences between Paris and Washington on issues ranging from Iran to the taxation of digital giants.
Also, Johnson spoke to Biden yesterday.
"Just spoke to @JoeBiden to congratulate him on his election," Johnson wrote on his official Twitter account.
"I look forward to strengthening the partnership between our countries and to working with him on our shared priorities – from tackling climate change, to promoting democracy and building back better from the pandemic," he said.