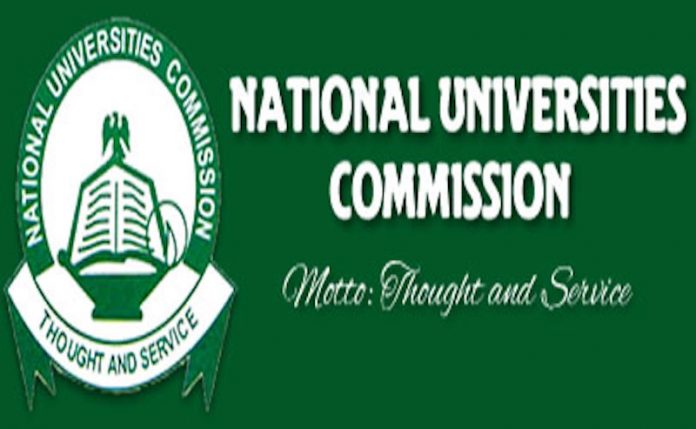 By Kuni Tyessi in Abuja
The National Universities Commission,(NUC) has granted operational licence to the Kogi State government towards establishing a specialised institution in Osara, Adabi local government area of the state.
The new varsity which has been named the the Confluence University of Science and Technology brings to 50, the number of state owned universities in the country.
Executive Secretary of the NUC, Prof. Abubakar Rasheed, who disclosed this, said the university which will be deeply rooted in the promotion of Science, Technology, Engineering and Mathematics (STEM) will also have a state of the art facility in its college of medicine.
He reiterated that Kogi State leads other northern states in education and its output as this can be seen in JAMB aggregates, number of job seekers and even in the quality of graduates from tertiary institutions.
According to him: "It is not just any kind of university the state government has chosen to establish but a specialized university which will centre on accelerating education and serve as one key propeller of moving Nigeria forward in terms of skills and challenges.
"Kogi State is the leader in education in the entire northern states. This can be seen even in the quality of JAMB results, the number of job seekers and even from the quality of graduates from the north. Kogi state has no second in Nigeria.
"It has been recognised as the 50th State University in the country. Already, JAMB, TETFund, NYSC are being notified on the establishment of this university.
In his response to the approval, the Kogi State governor, Yahaya Bello, said the establishment of the institution was not only a dream come true, but an avenue that will serve not just Kogi indigenes but Nigerians and humanity as a whole.
He said the University which will be of international repute will harness the solid and liquid natural resources at its disposal and will engage not only Nigerian scholars but those of international repute.
Stressing that all has been put in place to ensure that the University does not lack funding from the beginning and for as long as it exists, the governor thanked the minister of education, Mallam Adamu Adamu, for reinstating history as a subject back in the school curriculum, adding that a wasted generation in Kogi State has been forestalled.
"Kogi State is blessed with lots of solid and liquid minerals. Why don't we sit and develop our own resources as the future will be driven by science and technology. They should be put to use amongst us.
"We will see that the University does not lack funding from the start and for as long as it exists. I thank the minister for bringing history back to the schools curriculum. A wasted generation has been forestalled. We give our children good history and not history that will divide us," he said.