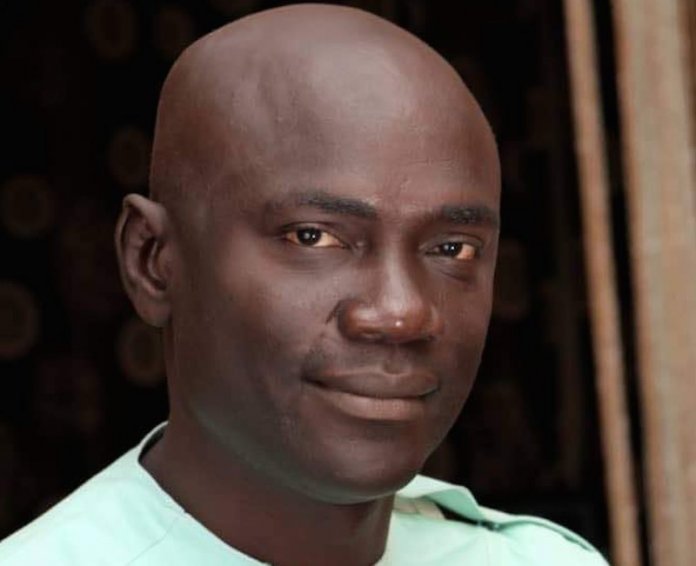 Ugo Aliogo writes on the developmental impact of the Chief Executive Officer, De-Prinocc Company, Ambassador Yommy Ogungbe, on the society by linking communities through patriotic engagements
Hardwork can be painful to those people whose lives are devoid of purpose, but it remains the vehicle which has driven Ambassador Yommy Ogungbe's determination and developmental vision into national reckoning.
Sustained by his sincerity of purpose and adherence to due process, the Chief Executive Officer of De-Prinocc Construction Company has recorded success in linking communities together through the patriotic engagements of the company.
Born 51 years ago into a royal family, the exemplary Lagosian had his primary and secondary school education in Ogun and Lagos States respectively, after which he proceeded to acquire an Advanced Diploma and later a degree in History and International Studies. These certifications have strengthened his managerial competence and made it easier for him to build on his father's legacy.
According to him: "I am from a polygamous family and I lost my father in 1986 while I was in form two. My father was an illiterate business merchant. After secondary school I thought I would become a footballer, but it did not materialise. I was good and was in the national camp under coach Fani Amu in 1991. Also before I decided to get a degree from Lagos State University (LASU), I was offered admissions in a university in California, USA and another one in Italy, but I could not attend any of them due to lack of fund."
Determined to live a life of purpose despite these disappointments, the industrious manager tried his hands in car selling business and later joined politics, but what really changed the journey of his life was his decision to go back to his father's business where he worked as a cashier. His words: "My late father was an indigene of Badagry. He was very hardworking and was involved in fishing, farming, and palm wine tapping. He moved across the riverine areas in Lagos and saw the opportunities in the challenges of movement of people from Ajegunle to Apapa. This motivated him to build wooden bridge to connect these places together while also making his money through toll collection. It is this Apapa –Ajegunle bridge that I went back to and worked as a cashier."
Asked about his guiding philosophy and his mentors, the recipient of honourary doctorate degree in Philosophy in Leadership and Humanity replied, "I learnt the virtue of hardwork from my father and I have applied it positively over the years, so my father remains my mentor. Others are determination and focus, I don't drink alcoholic drinks, I don't smoke and I don't involve myself in unreasonable partying. I hate cheating and I don't want people around me to be cheated, so some people see my continuous fight for equity as stubbornness.
"I have always believed in due – process, this is reflecting in the operations of De-Prinnocc Company. We make sure we get approved from the appropriate government agencies before embarking on our bridge-building and tolling businesses. All these principles have contributed to the achievements I have recorded so far. Apart from my father, others that have inspired me for different reasons are Sen. Ahmed Bola Tinubu, Musiliu Obanikoro and Alhaji Dangote."
Giving insight into De-Prinocc's journey, he hinted: "De – Prinnocc's story is that of years of seed planting, and those that have germinated and grown are the ones most people know about. It started with video recording and films production many years ago. I did my IT in that sector, but my son who is an editor has taken over that. Prinnocc was born before I went back to my father's business. Later in 2012, I registered Prinnoc Royal Suites when I decided to build a hotel in Ogun State and this is still under construction. When I decided to disengage myself from the family's business due to different crises, Prinnocc was rejigged.
"The construction engagements of this company started with the construction of a pedestrian bridge besides Lord Chosen Church. While we were on that project, we were invited by the Baale of Oke-Ogbere and later did De-Prinocc link bridge, Oke – Ogbere which connects Bucknor, Isheri to Ago Palace, Apple Junction and Festac – Okota areas. This link bridge really brought De-Prinnocc out and it has shown our capacity to Nigerians. Looking back from where I started from in this business as a cashier, I have reasons to thank God who is using our expertise and resources to link communities together and open up different areas for more development. As part of Prinocc's CSR engagements, we have plans to make the roads around all our bridges motorable and light them up with street lights. All our bridges are well secured and this has kept robbers away."
The challenges that are involved in managing Public Private Partnership (PPP) businesses in Nigeria are enormous, but Ogungbe has shown that with patriotic zeal, determination and competence, positive results are achievable.
Highlighting some of these challenges, the visionary CEO said: "The building, management and maintenance of public infrastructure cannot be left to government alone. Governments do not have enough money to provide these infrastructures as our population growth and the citizens demand. PPP is designed to reduce the gap in infrastructural development. Many people and companies still do not want to put their resources in this because of the fear they have on our governments' policy inconsistency.
" There is also double taxation by government at different levels. For example, there are federal government agencies that are authorised by law to control the business of water ways, but local government officials still come to us to demand for what we are already giving to authorised federal agencies. This is a major challenge for us."
Apart from linking communities together, De Princc's CEO has continued to put his name on the lips of many people whose lives have been touched through his philanthropic deeds. Ogungbe's scholarship programme has restored the hope of some undergraduates who are benefitting from his giving-heart. He has also given out free GCE and JAMB forms to indigent students, and his plan to build a skill acquisition centre for youths has reached an advanced stage.
Expectedly, his professional contributions and philanthropic engagement have not gone unnoticed. He is a recipient of awards from reputable organisations. "These awards are testament to the appreciation of what I have been doing through De-Prinocc and in my private life," he said.