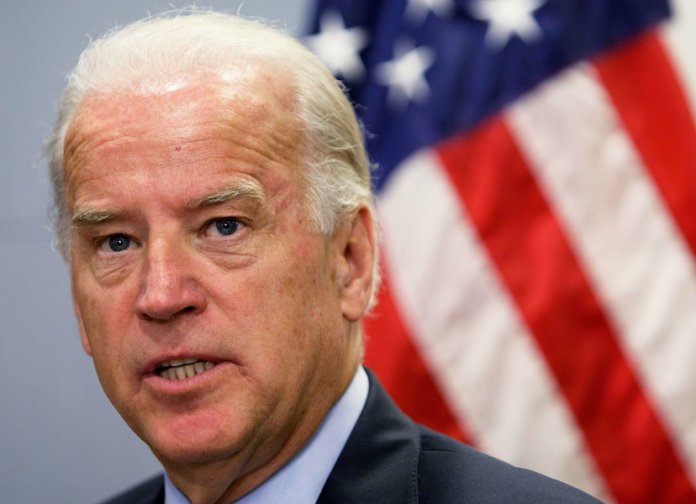 Trump set to revive campaign-style rallies during litigation
By Martins Ifijeh in New Jersey, USA
A number of countries, including Russia, China and Mexico are holding off on congratulating the United States President-elect Joe Biden since the poll's electoral body is yet to officially announced the winner.
This is even as President Donald Trump has planned to bring back his large-scale rallies that were a hallmark of his presidential run – during his litigation with the president-elect.
Biden has won the mandatory 270 Electoral College votes needed to be declared winner of the presidential contest.
He is presently on 290, while Trump is on 214 votes.
Results are still being expected in the remaining three states.
Trump is yet to concede and he is launching legal challenges against the results in several key battleground states, after making claims of electoral fraud.
Russian President Vladimir Putin on Monday said he will remain silent about the results, adding that: "We think it appropriate to wait for the official vote count."
Speaking through his Spokesman, Dmitry Peskov, he said: "We believe it is correct to wait for the official results of the elections that have taken place. I would like to remind you that President Putin has repeatedly said that he will respect the choice of the American people whatever it may be."
The head of the Russian electoral commission, Ella Pamfilova, on Monday said that postal voting in the US has left "immense spaces" for possible electoral fraud.
Putin was one of the first leaders to congratulate Trump on his victory in 2016, with a message a little over an hour after US media projections said that he had won.
Peskov said Putin is "ready to work with any president of the United States", adding Russia hopes it will be possible to have "a dialogue and agree on ways to normalise bilateral relations" with the next president.
Russian-American relations have continued to deteriorate since Moscow was accused of interfering in the 2016 presidential election to promote the election of Trump.
Biden's election is likely to further increase tensions, as the former vice-president has promised to be tougher with Moscow than his predecessor.
In the same vein, China said it has taken note of Joe Biden's declaration of victory but was holding off on sending any message of congratulations.
Foreign ministry spokesperson Wang Wenbin said on Monday that the result would be determined under US laws and procedures, and Beijing would follow international practices in extending its sentiments.
China has had a fractious relationship with Trump, characterised by growing friction over trade, technology and competition for influence in Asia and the world, with the two powers sparring over issues from blame for the COVID-19 pandemic to Beijing's human rights record in Xinjiang and Hong Kong.
Analysts say Biden will likely return ties to a less contentious state, although Beijing has stuck throughout the election to a position of not commenting directly on what it says was an internal American political issue.
"I noticed that Mr Biden has declared victory of the election," Wang told reporters at a daily briefing. "We understand that the presidential election result will be determined following US laws and procedures."
Mexican President Andres Manuel Lopez Obrador, who has a working relationship with Trump despite tensions over immigration policy, praised the president at a news conference Saturday.
"President Trump has been very respectful of us, and we have reached very good agreements, and we thank him because he has not interfered and has respected us. We don't want to be imprudent nor act hastily," he added
Brazil's Jair Bolsonaro, known as the "Trump of the Tropics," and Turkey's President Recep Tayyip Erdogan has also not congratulated Biden.
Meanwhile, President Trump has planned to bring back his large-scale rallies that were a hallmark of his presidential run, but these will be focused on his ongoing litigation against President-elect Joe Biden.
He has filed multiple court papers against vote count in different states, including Georgia, Nevada, Arizona and Pennsylvania
According to a report by Axios and confirmed by Fox News Monday, Trumps' campaign plans to take less traditional path to challenging the results of the election, including holding "a series of Trump rallies" focused on the campaigns ongoing legal efforts in numerous states across the country.
Along with the rallies, Trump is also planning to use obituaries of people who allegedly voted but were actually dead as evidence of the voter fraud he's been claiming. The campaign is also sending recount teams Georgia, Arizona, and Pennsylvania, with Rep. Doug Collins, R-Ga., heading up the effort in the Peach State.
He has refused to concede his loss to Biden, making an aggressive pitch for donors to help finance any court fight.
Trump and his campaign have leveled accusations of large-scale voter fraud in Pennsylvania and other states that broke for Biden, so far without proof.