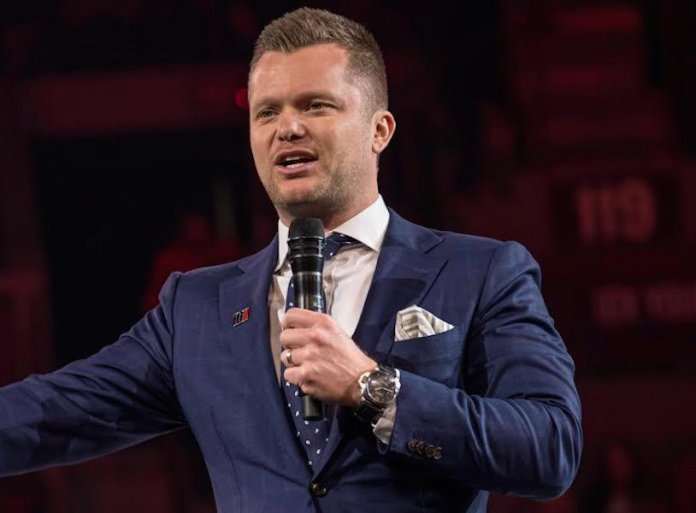 By Ugo Aliogo
"Once I got a clearer picture on what I wanted out of life, how I was going to get it eventually revealed itself to me," Jarrod Glandt said about meeting Grant Cardone. Prior to meeting the American real estate mogul, he wasn't sure what he wanted to do with his life, but engaging with Cardone has changed his perspective. "I knew that I had to evangelize Grant's message to be sure that young folks coming up trying to make money didn't have to suffer through the same frustrations and uncertainties that I had to."
Simply put, Cardone's message is about maximising the potential of human's gifts, and after watching a series of videos of Cardone while in Texas, Glandt knew he had to work with him. After moving to California to get employment in the Cardone enterprise, Jarrod could only secure employment as a receptionist.
Making do with a $2500 a month income and a little residual commission on deals he struck, Cardone strove to make a name for himself whilst still being broke. "Almost nobody hits a home run their first at-bat, so be willing to fail as many times as needed to hit your big juicy goals." Glandt said about his past.
Working six days at this job and combining the ideas he had picked up from watching Cardone videos, he started making breakthroughs at the company. Over the past 10 years, Glandt has moved from working in Sales, to Sales Manager, to Vice President of Sales, and now works as the President of Running Sales, Strategy, and Growth in Cardone empire.
It all ties into his idea of evangelising the ideas of Mr. Cardone who is proud of Glandt's growth to a net worth of over $10 million under his stewardship.