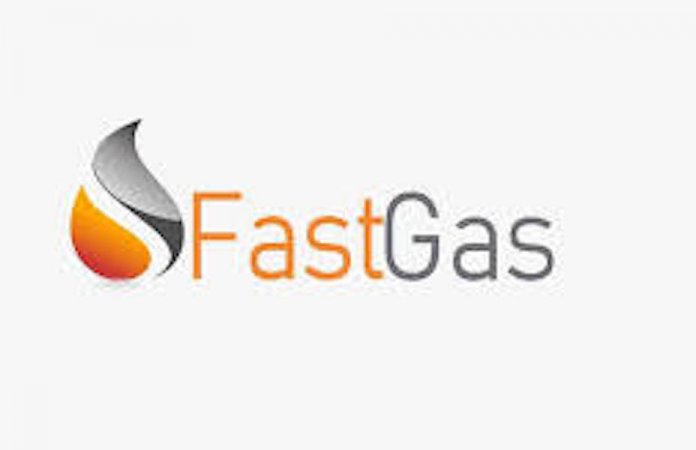 By Oluchi Chibuzor
FastGas, a gas vendor in Nigeria has launched its online store application that enables users of Liquified Petroleum Gas (LPG) make and receive an order of the product at the comfort of their home.
This, according to the firm is to deepen the usage of the LPG in the country by utilising technology to deliver the product to end-users. Disclosing this to journalists in Lagos during a press conference, the Team Lead, FastGas, Modupe Onaiyekan, said with over 1000 retailers the firm was set to deliver LPG to end-users within their community, adding that they are committed towards providing dependable delivery service for the convenience and safety of users across the country.
She added that with its strong partnership with vendors the app users have opportunities to buy others accessories, stressing FastGas is poised to help customers cut out delays and transit time when they run out of cooking gas by delivering LPG to them within 30 minutes of request.
According to her, "FastGas has been in existence since 2018, but started distributing LPG gas recently after perfecting necessary technical aspect of the business. Now we have overcome these challenges and have tested; we can see there is a market out there. We are here for retailers and consumers.
"We know people are using gas today because of safety and convenience. Everybody is welcome on FastGas platform. The uniqueness of our App is that is available on all platforms and interaction time is less than 5 minutes," she stated.
On ensuring transparency between vendors and consumers, she reiterated that as control mechanisms "every vendor takes a scale to delivery so that customers will see they are getting value for their money at the end of the day."
Speaking on the partnership, the Lagos Chapter Chairman, Liquified Petroleum Gas Retailers, Branch of NUPENG, Mr. David Okenwa, said their primary concern was the safety aspect as the business has witnessed an influx of investors.
"We know that due to the stage of the economy there is a lot of influx in the system; everybody wants to do gas business.
"Our contribution is to make sure retailers know the dangers inherent in the business and as they relate with people who have not been using gas or are coming new into the system, they will continue to tell them how to manage the product. So that it will not cause disaster for them the retailers, consumers and neighbourhoods."
On the deepening the usage, "with FastGas is a very wonderful one as it will encourage the usage of gas; because it makes people get gas at convenience. This is another means of adding more customers to the ones our members have already, which will invariably boost our business and make Nigerians feel free to use gas as at when they want it."