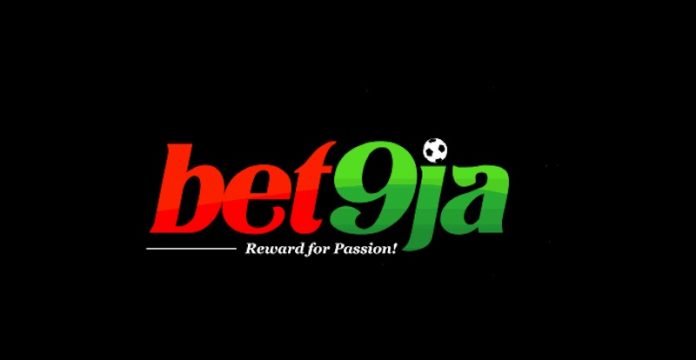 When you are choosing an online sportsbook, it's important to look into more than just the bet lines that are being offered.
Any good sports betting website will have competitive odds and a great variety of bets that can be placed, but there is more that goes into choosing a sportsbook.
Sites like Betnaija.ng can help to make this decision simpler because they do the extra work of aggregating sportsbooks that have been vetted for things like reliability, safety and security. However, these sites may not always provide an in-depth look at all of the features that players might want to know about.
To help you narrow down your choices to just a few websites, this article will give you an overview of a few of Nigeria's most popular online sportsbooks and provide information about ownership, banking, wagering opportunities and other features that are relevant to the selection process.
Bet9ja
Bet9ja has been a part of the online gambling community since 2013, and the company already has a stellar reputation as a safe, secure and easy-to-use sports betting site. They are considered one of the most popular Nigerian online bookmakers, and their reach is continuously growing and expanding with each year.
They are licensed to operate in several Nigerian states and hold certifications from the State of Osun as well as the Lagos State Lotteries Board.
Game Selection: Because the sportsbook was created by a local businessman who is also an avid sports fan and a football team owner, players know for sure that Bet9ja is the place to go for football bets.
Bet9ja boasts a huge number of domestic and international sports betting markets, and players can make traditional halftime or full-time bets. In addition, there is also an option for getting in on the thrill of placing live bets.
Features of Interest: Punters will be glad to know that Bet9ja is available to use on both desktop and mobile interfaces, and the site navigation is excellent. Even those who are brand new to the world of online sports betting should not have any difficulty in figuring out how to get started.
While the site is primarily focused on sports betting, Bet9ja does not leave online casino gaming fans out. They offer an impressive range of table games, video slots, virtual scratch cards and even live casino games, so anyone looking to try their luck with casino games is sure to find something to spark their interest.
Bet9ja also has plenty of ways for players to contact them for assistance should the need arise. They can be reached via email, telephone or a dedicated Twitter account for urgent questions and problems. For non-urgent matters, they also have a mailing address that is open for customers to use.
Banking and Security: Player safety and security are taken very seriously at this casino. Bet9ja utilizes the most sophisticated security systems to keep their data secure, and they only partner with operators that have been vetted for safety.
Bettors can make deposits in Nigerian Naira via credit card, debit card or online transfer, and withdrawals can be made by bank transfer. Each deposit method requires a minimum of 100 NGN, so players must keep this in mind when they are opening their account.
NairaBET
NairaBET was founded in 2011, and this online sportsbook has the distinction of offering the broadest range of competitive odds and sports betting lines of any Nigerian sportsbook website.
In addition to offering some of the best betting lines on the Nigerian market, NairaBET is also well-known by punters as a safe, reliable and trusted brand that takes care of its customers. The site is fully regulated and is licensed by the Lagos State Lotteries Board, which means that NairaBET is indeed a reliable and secure online sportsbook.
Game Selection: One of NairaBET's most notable features is that it specializes in catering to Nigerians. Instead of Nigerians being forced to find an international site that has a few enticing bets and a relatively uncomplicated currency conversion system, they can instead enjoy the ease and simplicity of finding all of the best football betting lines on a site that only deals in Naira.
Finally, anyone who is interested in trying their luck at online casino games can easily switch from placing a football wager to playing a football-themed video slot on NairaBET.
Features of Interest: NairaBET is one of the few online sportsbooks that allows users to place bets over the phone as long as they have proper login credentials, which is a convenient option.
This sportsbook also prominently features tips and rules for safely betting online, and they also have 24/7 customer care available so that players can rest assured that they will be taken care of no matter when they are logged on.
NairaBET is also completely optimized for a seamless mobile experience. They understand that users want the convenience of being able to make smooth and easy transactions via smartphone or tablet, so they have made sure that every part of their website is compatible with all brands and operating systems.
Banking and Security: NairaBET's official currency is Naira, and they offer several trusted methods for deposit and withdrawal.
To deposit or withdraw funds, players can use GT Bank, Interswitch, Verve, Mastercard or Visa.
Betway
Betway is an online casino that has an international reputation and specializes in creating country-specific online betting sites across the globe.
The brand has been around since 2006 and is licensed under Malta's jurisdiction. In addition, each site they operate is also licensed by the local gambling authority for that nation for more stringent quality controls and an overall better gambling experience.
Game Selection: Like most other popular Nigerian sports betting sites, Betway maintains a huge football betting market with competitive odds and plenty of different bet types that encompass almost every FIFA confederation.
In addition to this exceptionally diverse portfolio of games to wager on, Betway also offers an extensive array of bet types as well. Players can choose from over/unders, total goals, European handicap, double chance, match result and a number of "first ten minutes" bets.
Features of Interest: While having a simple and sleek user interface is a common feature of all of the best betting sites, Betway has intentionally set up their site with clear navigational tabs for quick access to the gaming categories you're looking for. This makes finding and placing bets easy and convenient.
Betway's primary focus is on sports wagers, but they do offer a decent catalog of traditional casino games as well, which lends appeal to a wider demographic of players.
Players can place live bets during select events, which takes the betting experience to the next level in terms of excitement.
The registration process is very easy, which is appealing for both brand new bettors as well as more experienced punters. Most players can breeze through
Because Betway is a globally recognized brand, they have a lucrative Betway Loyalty programme that lets punters earn points toward free bets.
One final feature that players will appreciate is the numerous ways in which customer service can be reached. They operate a live chat and telephone center, and they also have a local support email that is only for the Nigerian market. This means that questions and problems can be addressed quickly so that bets can be placed in a timely manner.
Banking and Security: One advantage that Betway has over other Nigerian betting sites is the fact that they are a large corporation with extensive connections and resources. This allows them to offer the best, most convenient banking and security options that are tailored specifically to the Nigerian market.
Deposits and withdrawals can be made via debit or credit cards as well as through other popular banking options such as Airtel Money.