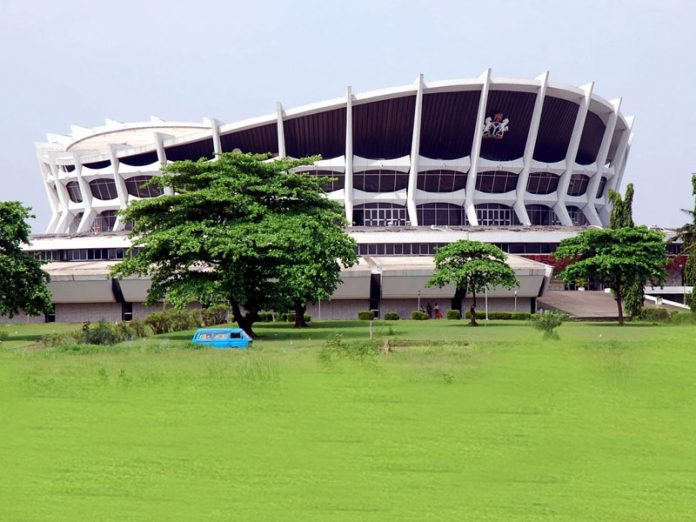 By Peter Taiwo
An Ikeja Special Offences Court, Lagos, adjourned the case of Prince Benjamin Apugo and Yusuf Ahmed Atai, due to Prosecution Witness fear of coming to Lagos because of unrest in the city.
The Prosecution counsel for the Economic and Financial Crime Commission (EFCC), E. Pereagbe informed the court of this development, that the witness who is also the Complainant could not make it to Lagos from Abuja, due to the feared unrest in the city.
The Prosecutor however, asked for an adjourned date, stating that before the next adjourned date the unrest in Lagos would have settled, making it safer for the witness to appear.
The duo alongside companies called Bencap Nigeria Limited and Technoexportstroy Nigeria Limited, are currently facing a 9-count charge bordering on conspiracy to steal and stealing, which is contrary to Section 390 and 516 of the Criminal Law of Lagos State 2003.
The Defendants are alleged to have defrauded National Theatre in the sum of N467,737,014. According to the Petition dated March 6, 2012 titled 'Abandonment of Contract for the Fencing, Construction of five gates and Sand-filling at the National Theatre after Payment', upon questions being asked at the budget defence before the Senate and House of Representatives Committees on how far we have gone on the project, but still remains abandoned. After the briefing, the Committees requested for all the documents in respect of the project, and also requested us to write a reminder to you (EFCC) before they (Committees) would forward the issue to the House Committees on Corruption.
Justice Oluwatoyin Taiwo, in view of the Prosecutor's plea, adjourned the matter to the 2nd and 3rd of December, 2020, for continuation of trial.