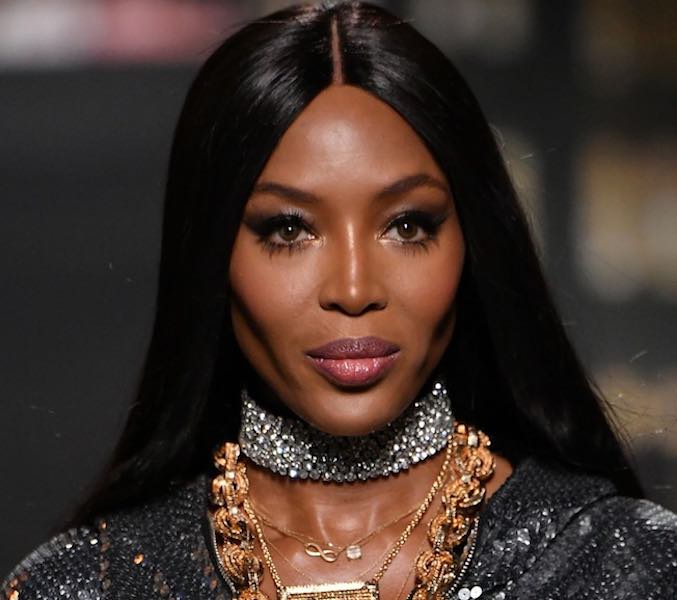 International Model, Naomi Campbell, on Sunday took on United States President Donald Trump over his attacks on Democratic Party vice presidential candidate, Kamala Harris.
In a short post on her Instagram page, accompanied by a short video, the international model faulted President Trump's ''persistent assault on the truth."
Ahead of Tuesday Presidential Election, Trump had intensified his virulent attacks on Senator Kamala Harris, a black woman, and former vice President Joe Biden's running mate on the Democratic ticket.
The Supermodel wrote: "@45Lies2020 is a national action campaign to UNnormalize the president's dangerous and persistent assault on the truth."
In the short video, Naomi Campbell said:
"How you gonna call her a monster. Is that a MAGA tactic?  You afraid of Kamala's blackness?
Attack what you fear. Black woman; Backbone of the party that's winning this year.
"Yeah, her make-up's better than yours. She's not a monster, She's Nikki verse, doctor of the law. She's a district attorney, attorney general, Senate judiciary. She can spot a criminal.
"Does that hit a soft spot 45? Is that why you say the sister is unqualified? Or maybe you know deep in your bones. In her black woman body, everything that you loathe; Everything you fear: Smart, female, dark is winning this year.
"Yeah, you gonna lie 45. Black women know that You are not qualified. You ain't got to lie 45. Black women know that you are not qualified."
The supermodel invited @iamcardib @queenlatifah @mslaurynhill @theestallion @missymisdemeanorelliott and @aoc to also participate in the campaign in the spirit of democracy.
Watch video