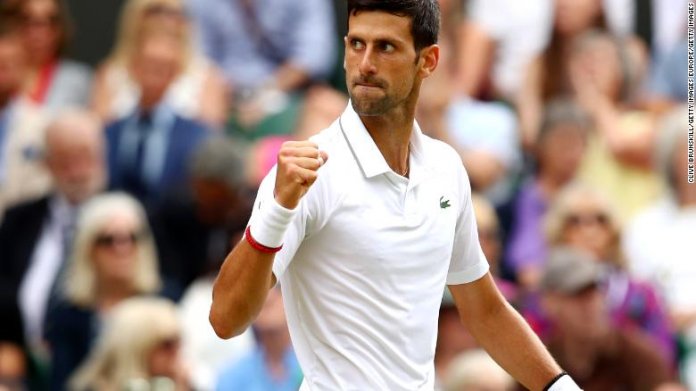 Novak Djokovic remains on course to end year-end No 1 for the sixth time in his career, equalling the record held by Pete Sampras. If the Serb wins the title in Vienna, he cannot be surpassed by his rival Rafael Nadal
Novak Djokovic has all but secured the year-end world No 1 in the ATP rankings after defeating Borna Coric at the Erste Bank Open in Vienna on Wednesday.
The Serb reached the quarter-finals after coming through against Coric 7-6 (13-11) 6-3. He will end 2020 as world number one as long as Rafael Nadal does not take a wild card as a late entry into the Sofia Open next month.
However, should Djokovic win the title on Sunday, he will take top spot regardless of whether or not Nadal plays Sofia.
"Borna is a great fighter, a very good friend of mine," said Djokovic. "He has a similar style. He was serving very well specially in the first set, very tough to break him.
"The tie-break again, like yesterday against Filip Krajinovic, decided the match, I guess. I am just really glad to stay focused and play my best at the right time," he said.