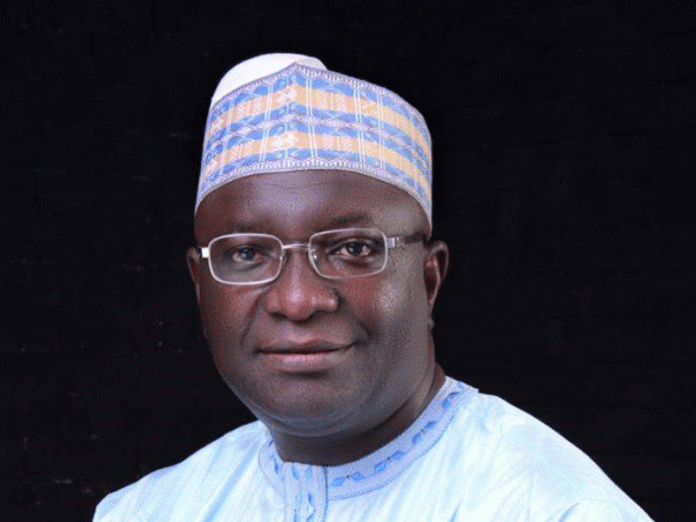 By Rebecca Ejifoma
The Council for the Regulation of Engineering Nigeria (COREN) has pleaded that the Engineering Regulations Monitoring (ERM) teams nationwide be given maximum cooperation and unrestricted access to engineering facilities and project sites while conducting their official assignments.
This was the submission of the President of COREN, Engr. Ali Rabiu, at the recent virtual International Conference and Exhibition on Power and Telecommunications (ICEPT) organised by the Nigerian Institute of Electrical and Electronics Engineering (NIEEE).
Addressing participants on the theme, 'Engineering Regulations in Emerging Technologies', Rabiu said it was evidently clear that emerging technologies could significantly improve the living standards of people in many ways.
"Technological development can directly help people, particularly the professionals, to complete tasks more effectively and efficiently.
"For example, based on research by experts, evidences indicated that the latest technologies, such as artificial intelligence and robotics are being employed by organisations to automate simple and repetitive tasks as well as to make complex decisions quickly and more accurately via predictive algorithm," he stated.
As a body that regulates and controls engineering practice in Nigeria in all its aspects and ramifications, the president hinted that COREN does this by ensuring that engineering is practiced by industry, government and professionals according to acceptable and prescribed standards and abiding by the ethics and canons of the profession.
In recent years, he continued, COREN has been working to help Nigeria to be an active participant in the rapid pace of globalisation and emerging technologies, especially for Its engineering graduates to meet the local employers and international job market requirements in the Engineering and Technology sectors.
"It was in this light that COHEN Council approved five vital Regulations recently to ensure that EMR is earned out in accordance with global best practices.
He listed the five regulations as: Regulation on Licensing of Engineering Funds; Regulation on the Construction Industry; Regulations for cost Engineering; Regulations for Engineering Approval/Valuation; and Regulations for Engineering Economy.
With the signing of the amended COREN Act by President Muhammadu Buhari, Rabiu acknowledged that the council was currently reorganising and restructuring the EMR programme nationwide.
Rabiu said: "It is in this regard that COREN seeks the cooperation/partnership of all establishments and institution in the public and private sector on ERM for effective monitoring of all engineering projects nationwide, to ensure value for money in engineering projects in order to accelerate national development."
According to him, engineers and other members of the engineering family are involved in the planning, designing, composing, evaluating, advising, reporting, directing or supervising that requires the application of engineering principles.
"Obviously, the engineering profession through the Engineering Family is everyday making contributions for sustainable development by improving the living standard of mankind through the provision of qualitative infrastructure.
"The hand of the Engineer can be seen in every facet of human life; telecommunication, power, water supply, electricity, transportation, aviation, among others."
He said: "It is my hope that COREN has urged that the ERM teams nationwide be given maximum cooperation and unrestricted access to engineering facilities and project sites while in a mission to conduct their official assignments."
Speaking also, the Executive Vice Chairman/CEO Nigerian Communications Commission (NCC) and Keqynote Speaker, Prof. Umar Danbatta, said telecoms industry was moving at an unprecedented speed and breaking sector barriers.
Danbatta, who spoke on the theme 'The Role of Regulation in Emerging Technologies in the Telecoms Industry', said that the impact of these exponential shifts were felt across all sectors and industries.
"Fast-moving times require fast-moving regulatory actions. The NCC under the policy guidance of the Ministry of Communications and Digital Economy will continue to provide developmental regulations in line with the national digital strategy pillars to promote digital transformation in the country," he said.
The CEO said "We will continuously to fine tune and review our regulatory framework to support new and emerging technologies for the benefits of our people."
For Danbatta, as new regulatory landscape begin to evolve, "We shall continue our collaboration with relevant stakeholders to ensure that, the atmosphere is conducive for all players within the ecosystem to operate and flourish".
He further noted that emerging technologies such as artificial intelligence (Al), machine learning (ML), Internet of Things (loT), autonomous driving were constantly disrupting industry status quo in the telecommunications landscape.
The NCC, according to the executive vice chairman, in consultation with the stakeholders is responding to the constantly changing industry landscape, giving priority to the protection of consumer rights and promotion of innovations, so that the market can enjoy the full potentials of digital transformation.
Danbatta, therefore, suggested that telecom regulators needed to formulate policies that can facilitate the deployment and use of emerging technologies for affordable digital infrastructure and services, particularly in infrastructure sharing, interconnectivity, Quality of Service (QoS) and effective use of spectrum.
In his address, he outlined that the NCC is proactively promoting policies that encourage both innovation and effective competition among sector players within the ecosystem, and also support consumer protection.
"As Emerging Technologies are creating huge opportunities, they also come along with potential challenges that may be new. Likewise, the wide adoption of emerging technologies has also trigger new regulatory frontiers that also come with opportunities and challenges," he said.
Meanwhile, in his opening remarks, the National Chairman NIEEE, Kings Adeyemi, noted that advancements in electrical and electronic engineering were the bedrock of all emerging technologies. NIEEE therefore recommend the involvement of stakeholders in standards development process that will guide these emerging technologies.
"Our government should create conducive business environment for innovations to thrive particularly among our young engineers. There is need to invest in digital technologies and also to patronise locally developed innovations," he added.
Established in 1984, Adeyemi says NIEEE is now constitutionally structured into three sections of Electrical Engineering covering all specialties of Electrical Engineering discipline.
As an NIEEE's annual event since year 2000, ICEPT's key objective is to offer professional solutions to prevailing national and international issues.
The chairman added: "The world is undergoing digital revolution that will transform how we work, live and play (socio economic activities) Disruptors are opening up doors for startups, entrepreneurs, and companies into new market entrants. Most organisations are already making digital transformation a top strategy priority."
While describing that the world is in a time of global innovation race, Adeyemi said the rapid spread of digital technologies is transforming many socio economic activities.
He highlighted: "The Fourth Industrial Revolution (41R) is triggered by digital revolution which in turn become another strong catalyst for economic transformation."
He congratulated the Minister of Communications and Digital Economy Dr. Isa Pantami, who is the special guest of honour, for the development of National Digital Economy Policy and Strategy (2020 2030).