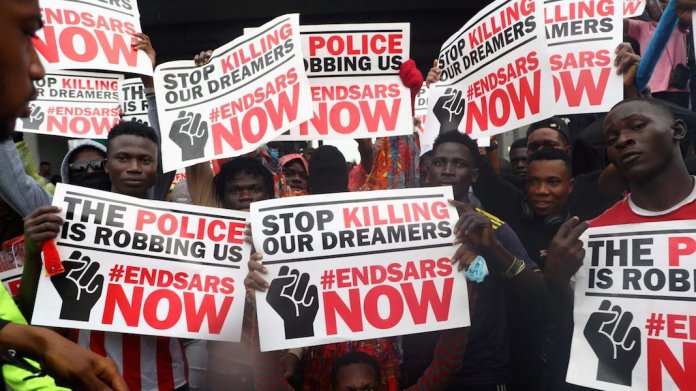 Nigerian Youths (now popularly referred to as the #ENDSARS Protesters) have never been so united as was witnessed in the past couple of weeks, with the massive nationwide protests calling for the scrapping of the dreaded unit of the Nigeria Police, infamously known as SARS (the Special Anti-Robbery Squad).
As the protests spilled over to last week, they were accompanied by untold and unsavoury consequences, which will certainly be well entrenched in the annals of Nigeria's history. On Tuesday October 20, 2020, in an attempt to disperse the #ENDSARS Protesters, the Military were alleged to have opened fire at the Lekki Tollgate where the Protesters were stationed, and some Nigerian youths were injured, while the allegation that some may have been killed and the number of deaths, remains unconfirmed. President Buhari's much awaited broadcast to the nation, neither assuaged nor propitiated a mourning nation.
Recriminations, accusations and counter-accusations, have continued to trail the aftermath of the otherwise peaceful protests. Unarguably, the unprecedented protests have altered the course of Nigeria's history, forever.
Anthony Malik, SAN, Ossai Ojigho, Dr Osagie Obayuwana, Eyitayo Dada, Kingsley Jesuorobo and Michael Dibua weigh in on the avoidable unfortunate incident, which has put Nigeria in a negative light before the international community, in this Discourse