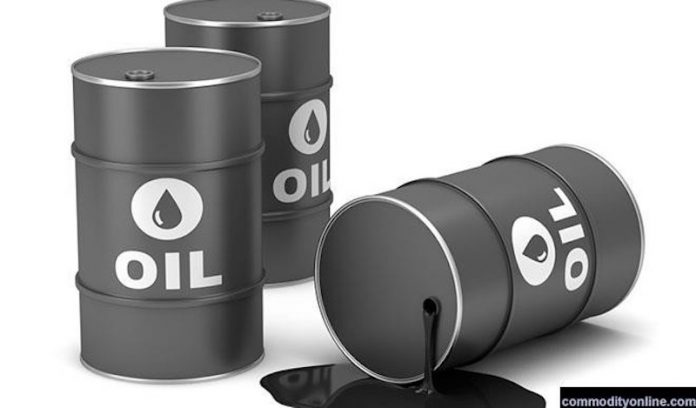 Uchechukwu Nnaike
Some experts in the oil and gas sector have called for collaboration among companies, community engagement and cost optimisation in order to achieve the Nigerian National Petroleum Corporation's (NNPC) $10 per barrel production cost by 2021.
The experts expressed their views at a recent webinar with the theme: 'Driving the $10 Cost Per Barrel Narrative – Push or Pull Approach, What Works?', organised by PEL Consult, an indigenous oil and gas supply chain consulting firm, focused on transforming supply chain narratives in the industry.
The webinar was hosted by the Managing Partner, PEL Consult, Mr. Emeka Eboagwu.
One of the panelists, Mr. Chijioke Akwukwuma, who spoke from the energy service and oil and gas perspective, stressed the need to alter the balance of crude oil production mix between the onshore oil producing fields and offshore oil producing fields so that capital can flow to the point of the highest risk-adjustment return.
According to him, "what is strategically more important is to sort out and rehabilitate the crude oil refinery plants in-country, rather than driving cost per barrel down to $10, as that improves the overall economic value derivable from the operation and accruable to the nation drastically."
"Optimising the elements of crude oil production is definitely a better way to achieve the regulatory body's initiative, however, I am yet to see any concrete research on the possible comparative analyses with similar regions in any OPEC state to ours that achieved aspired target that can provide a template and basis that will help us better manage our expectations," he said.
Akwukwuma regretted that the major industry players in the various spheres of the oil and gas value chain are not doing much with respect to collaborative activities that would enable the regulatory body's cost-optimisation initiative be realised.
Speaking from the security perspective, Mr. George Kobani said: "There is an absence of community engagement from international oil companies, Nigerian oil companies and service providers on a sincere level. If I had $500,000 to spend on security logistics for a crude oil production project, I would rather invest it in community engagement because the community without fail needs to be a stakeholder/shareholder in that project and what other outlying issues may then be dealt with from a purely security perspective."
Another panelist, Mrs. Gracetti Fredson, said from a supply chain perspective, "If we must accomplish an optimisation of the variables of the total operating cost of producing crude oil, a lot of priority analyses will have to be done. It is not enough to trim head count of administrative staff and human capital as it is not a solution in itself.
"However, it is imperative that a strategic recruitment with a focus on employing personnel with cross-functional capabilities measured on a basis of smart KPIs, and whose efforts directly impact the crude oil production system be adopted in the industry."
On his part, Mr. Salisu Isihak, who spoke from the PIB perspective, said "in a low-production environment, such as the one forced upon us due to restricted quotas by OPEC, we must look to galvanise production efforts and redirect it to low-cost crude oil producing fields."
He stated that the oil and gas industry will still be relevant for many years to come, despite the focus on renewable energy and its promise of a green economy.
"However, it is worth mentioning that in 2011, the renewable sector only accounted for a paltry 11 per cent of the global primary energy, after almost 40 years of technological development and resources siphoned into the same. I simply do not think that renewable energy solutions are enough to satiate the global energy demand."