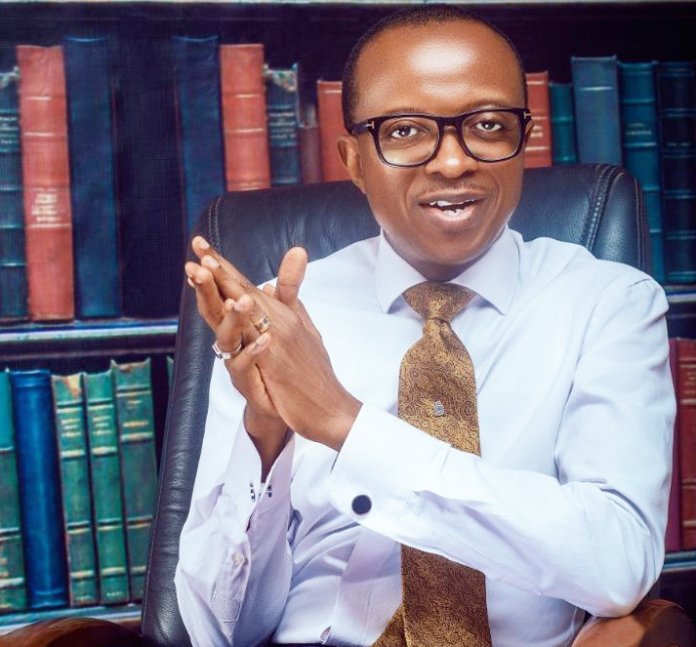 Sunmbo Adeoye
You are more to me than words can ever express. Looking back since we met, you have been a dependable, trust worthy, caring and hardworking Man of God. You strictly believe in God given Biblical principles that guide you in your decision.
You consider the welfare of everyone around you and always willing to light up the destinies around and afar off, irrespective of whatever situation. As my father in The Lord, you have taught me never to look down on my self. You have demanded only the very best from all your children and charged us to be Great. You have studied tirelessly to always dish out the word of God to us at every opportunity.
You love knowledge, both to give as much as you love to receive it. Your Love for God and dedication to Kingdom service is worth emulating. How can I forget your allegiance to your country Nigeria and love for Local Nigerian delicacies, garnished with orishirishi. Pastor David Olatunde Adeoye, as your wife, I can say categorically that you are dependable & very loyal. You live a simple but predictable life. You are either in church, the office or at home playing with the boys and loving our princess endlessly. That, I cherish most.
Waking up to your Love, wisdom and protection is a blessing to me. I can't seem to remember what life was like without you. I still don't get how you understood and saw VALUE in my imperfect path. This can only be a GOD ORDAINED PERFECT LOVE. You are my Love, My Life, My Pastor and the kind of man worth crushing over for centuries to come.
Feasting off of your expression of Love and care is my Glow secret. You are so PEACEFUL, WISE, HUMBLE, AWESOME HUMAN, EXTRA ORDINARY FATHER. Thank you for awakening the gifts God has placed within me. You Rock baby, You ROCK absolutely!! Hands down!
My favourite place is spending quality time with you, building destinies, changing lives, erasing the limitations and waging war against mediocrity. Until I find the perfect words to say how much you mean to me, here's wishing you a very HAPPY BIRTHDAY. I Love you Baby and can't stop celebrating what God knew before either of us was formed in our mothers womb. The harvest of you remains my divine compensation.
Looking at you today as you celebrate your 50th birthday, nothing shows that age at all. I admire your slender frame and tall height. Your eyes are distinctive and it singles you out from a thousand men.
You are my Prince Charming and I Love you for life. God bless you today and forever my King. Happy Birthday.