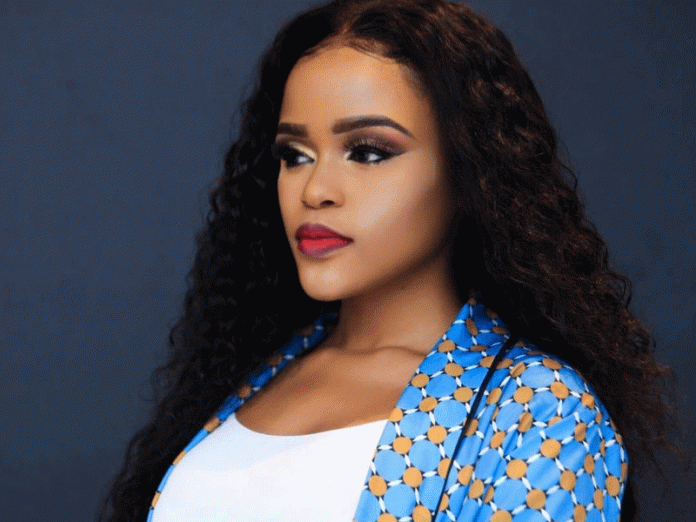 Lihle Nkosi, CEO of Social Hour Productions – a marketing and advertising company focused on the creation of exceptional contents – in this interview with Rebecca Ejifoma shares plans mapped out for her company and provides nuggets for aspiring entrepreneurs
How would you describe yourself?
I am ambitious and driven. I thrive on challenge and constantly set goals for myself, so I have something to strive towards. I'm not comfortable with settling. I'm always looking for an opportunity to do better and achieve greatness.
Tell us more about your academic background?
I am a 23-year-old final year Law student, who has a passion for Media Law and Entertainment. In 2017, I graduated from one of the leading TV and radio presenting schools in Africa. Since then I have presented and guest presented on numerous platforms and channels such as Selimathunzi, YoTv, Soweto TV, Ritevac TV, SAMA Awards Red Carpet 2017 just to name a few. I was also the host of Miss Lesotho 2017, ZRF Media Forbes 30 under 30 Networking Sessions 2019 and part of the Youth Parliament on Power FM.
Tell us more about Social Hour Production?
It is a marketing and advertising company which is all about captivating audiences through the creation of exceptional content and ideas across the different areas of our business: influencer marketing, digital publishing, product launching, content marketing, events and experiences.
We bring your brand story to life and craft high-impact social and influencer marketing campaigns that drive real engagement. Tailor-made social videos, influencer, social and creative strategies translate into measurable results.
What was your biggest motivation to become an entrepreneur?
Independence, more than anything. As much as possible, I prefer to set my own rules. I also very much enjoy creating, and entrepreneurship readily feeds that desire. Thirdly, I am hopelessly attracted to the idea of multiplying my time and effort through others (employees and partners) to potentially realise exponential growth. For this reason, I have a lot of respect for people who choose to be employees, whether or not they have entrepreneurial ambitions.
What kind of culture exists in your organisation, and how did you establish it?
We are flexible enough to adapt quickly to external market shifts yet steadfastly focus on our own aligned strategy. We don't waste time on activities that can't be measured. We invest in the strongest areas of the business and improve or eliminate the weak areas. We have established this by aligning with leaders who show courage in the face of unimaginable obstacles and gain participation and buy-in from all levels of the organization. They thrive in adversity and are never out of the fight.
What has been your biggest success as an entrepreneur?
In 2019 we expanded our marketplace, built incredible features, and raised a new round of funding. But the thing that I feel is our greatest accomplishment is the fact that we doubled our core team and so far have managed to hire and retain great talent, while keeping our core values consistent. Hiring is a tremendous challenge. For SME's, having a passionate team of really amazing talent is critical to success. While we still have a lot of work to do, I am extremely proud of the team we have managed to build over the past year, and feel confident that it sets us up for further success in 2021.
What piece of advice would you give to other young people who want to become entrepreneurs?
Get educated in business, doesn't have to be a degree in that field. Find an experienced business mentor and listen to their advice, keeping in mind that some things will apply and some will not.
Have a business plan and be sure to update it at least annually. Above all, be open-minded and get educated on the things you are great at, and keep in mind that most of us can only be great at a few things.
Hire to your weakness. Whatever you are not great at, hire people who are great at those things. Do not hire only people who think like you do. Hire someone who disagrees with you, a lot. Be open minded that they may have ideas that enhance, or are sometimes better than yours. Remove as much ego as you can from your decisions.
What keeps you going when things get tough in your business?
The dream. The passion. The feedback from our customers.
What should we expect from you in the next few years?
Taking ownership of spaces that I am currently in, I will definitely be focusing more on becoming a part of the media law world and taking my company Social Hour Productions and the Latizia Magazine to the next level.