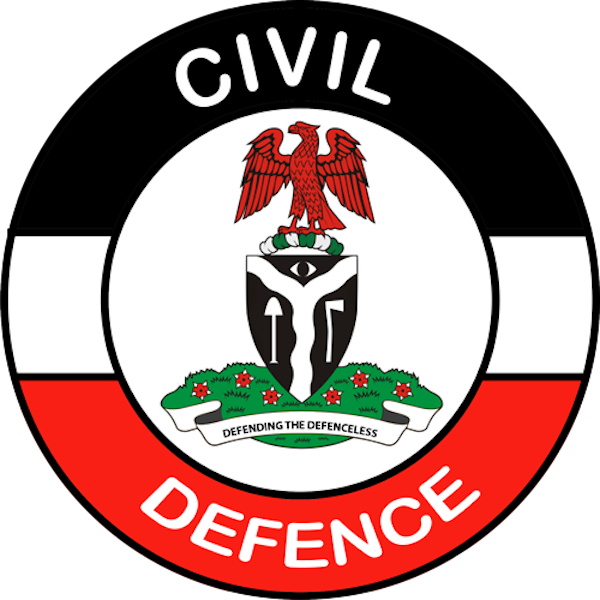 By Kuni Tyessi
Following the outcome of the widespread #EndSARS protest in many parts of the country, the Controller-General of the Nigerian Security and Civil Defence Corp (NSCDC), Abdullahi Gana Muhammadu, has declared emergency on all critical infrastructure and national assets in the country.
To this end, he has directed all state commandants to immediately reinforce deployment of personnel to all strategic critical infrastructure and national assets located in their various states to forestall any act of vandalism, arson or destruction.
In a statement signed by its spokesperson, Okeh Emmanuel, the CG emphasised that such infrastructures need to be protected from miscreants who may capitalise on the ongoing protest in most parts of the country to perpetrate their sinister motives.
He also appealed to the youths to give peace a chance and toe the path of dialogue in order to resolve the lingering matter.
The CG noted that there is no better time than now to stand down on the protest especially when it has become obvious that hoodlums and criminals have hijacked it.
He further reassured the public of their safety and security as they go about their legitimate business, appealing for continuous partnership with the corps by giving relevant and timely information that can assist in fighting crime in the society, especially at this time in the country's history.
The statement read: "He gave this directive at the Corps National headquarters in Abuja while briefing on the current security situation in the country, with emphasis on the ongoing protests by the youths in different parts of Nigeria.
"He stressed that the turn of event has called for more vigilance around critical national assets and infrastructures, which have become endangered species at this critical period and as easy target for hoodlums seeking to cause havoc and sabotage the economy.
"This must not be allowed to happen because it is not in the interest of anybody to destroy our collective wealth."
Muhammadu appealed to the citizens, especially the youths, to remain law-abiding even in their demands for reform in some sectors of the country, and advised them to go about their legitimate plea without taking the law into their hands.