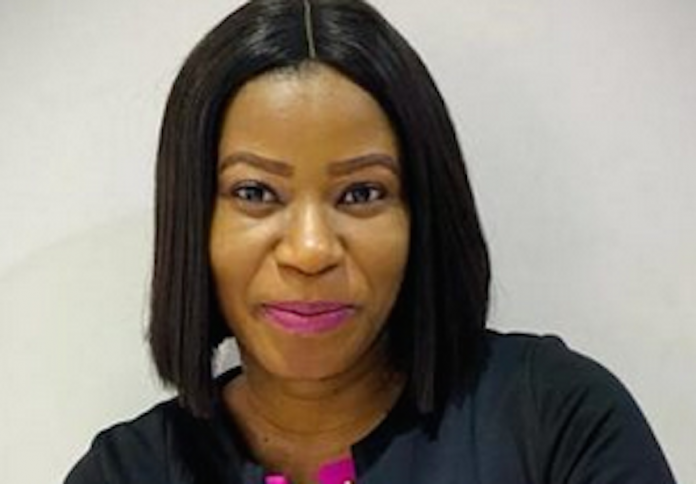 Divisional Chief Executive Officer of ipNX Retail, a fixed-wireless and fixed-wired service operator, Kene Eneh, speaks on the possibilities of fibre optic cables in enhancing technology development through high speed broadband solutions. Emma Okonji presents the excerpts:
ipNX recently launched its fiber broadband internet service. How fast is the speed in relation to today's digital era?
FOS Xtreme is ipNX' flagship series for premium broadband services to homes and small, medium and enterprises (SMEs). We recently launched Xtreme100 and Xtreme200 from theFOS Xtreme series,which offers speeds of 100Mbps and 200Mbps respectively. Xtreme200, for example, is currently 12 times faster than the reported average speed for fixed broadband in Nigeria (for August) and eight times faster than the broadband speed projections for urban areas, as contained in the National Broadband Plan for 2020-2025.
Available statistics shows that Nigeria ranks among countries where download speed is very slow, as a result of the low bandwidth in the country. What change is your new product likely to bring in terms of download speed?
While this is true, the FOS Xtreme promise is to deliver the fastest speeds for residential and small business customers obtainable in Nigeria at any given time. We have demonstrated this with the launch of Nigeria's first three-digit speed in the country. This will go a long way in improving the National fixed broadband average and will put Nigeria at par with top-ranked developed countries in the world today.
What is unique about the solution, and how will it meet the needs of small businesses and start-ups?
FOS Xtreme brings much needed power to SMES. With internet speeds of 100Mbps and 200Mbps, small businesses now have the power to drive business performance at an affordable price. The Xtreme series is positioned as our premium series and it is bundled with a complimentary telephone line as well as a static IP address for reliable business communications and hosting needs.
Our service offerings, which will be delivered to homes and SMEs, is the first of its kind in Nigeria, lending credence to ipNX' reputation for being the industry's pacesetter for technological innovation. Based on our traditions at ipNX, we introduced two FOS Xtreme plans to the market 'Xtreme100' and 'Xtreme200'. The FOS Xtreme promise is to deliver the fastest internet access speed obtainable at any given time in Nigeria. We are at such a crucial time in history when productivity and output should not be affected by the challenges of the ongoing pandemic, thus as an innovative brand, we have invested in developing these novel plans that will deliver the highest speed and quality of connection to subscribers and SMEs alike.
COVID-19 outbreak has forced many organisations to increase online activities by asking workers to work from home. What impact will your solution bring to organisations whose staff operates from home?
FOS Xtreme is primed for the new home-office user. Work productivity of staffusing Xtreme will increase tremendously as a result of being able to access relevant work information easily through faster download/upload speedand to collaborate seamlessly through Video-Conferencing applications. Staff working from home can also reduce (and in some cases, even eliminate) cellular usage charges by making free on-net calls with the complementary FOS Voice line.
COVID-19 has brought about a new normal, where people have to adapt to a new lifestyle. As online presence and activities increase as a result of more people working from home, we need to address the needs of such workers and our solutions are best designed to address such needs.
The launch of your FOS Xtreme series depends largely on fiber optic cables, which must get approval on Right of Way (RoW) for the laying of cables to homes and offices. How will you address RoW issues with governments of the various states where ipNX operates?
What we have seen is that (thanks to the efforts of the Nigerian Communications Commission (NCC) and the Federal Ministry of Communications and Digital Economy), the executive governors of several states have offered concessions and in some instances complete waiver of Right of Way (RoW)charges to foster telecoms infrastructure rollout which has been identified as one of the pillars for the development of the digital economy. ipNX is very well positioned to take advantage of the opportunities offered by the state governments where we operate in. As a responsible organisation, ipNX will continue to comply with the necessary directives for the approval of RoW from the state governments where it currently has coverage areas, to enable it deliver its high speed fiber broadband internet. In areas where there are an existing ducts, IPNX would partner with the service provider and plug directly to the exiting ducts, instead of digging up roads to lay fiber optic cables.
What is the concept of the FOS Xtreme solution, what are the benefits and economic impact to Nigerians?
More Internet speed and reliable connectivity means more productivity and better economic competitiveness. When businesses thrive, this can only be good for the economy as value and prosperity will be created for all.
You launched fast internet solution at a time when Nigeria and other African countries are developing technology skills that will help leapfrog into the global digital transformation agenda. How can Nigeria leverage on your solution to attain digital transformation?
FOS Xtreme series will help drive the digital transformation agenda of Nigeria, lending support to several pillars of the National Digital Economy Policy and Strategy developed by the Honorable Minister, Federal Ministry of Communications and Digital Economy, Dr. Isa Ali Ibrahim (Pantami).
This series will ultimately turn Nigeria into a leading hub and destination for startups due to the robust fibre infrastructure and unprecedented speed. We also anticipate a corresponding growth for digital jobs across all sectors of the Nigerian Economy.
How affordable are your solutions and what class or group of Nigerians are the solutions designed to target?
We have a range of plans available for selection and these plans are targeted to cater for all income classes and use cases. The Xtreme series however, is our premium series and is targeted at the Power User at Home, SMES, Religious and Academic Institutions as well as the Hospitality sector.
What are your expansion plans to cover more cities and communities and what is your current coverage area?
We have our coverage footprint within strategic locations and communities in Lagos, Abuja and Port-Harcourt as well as some parts of Ibadan.
How can existing customers migrate to the new solutions?
All our current residential and SME plans remain active. We expect that customers who desire more power, performance and ease will migrate to our flagship FOS Xtreme Series, (Xtreme100 and Xtreme200)
ipNX has been in the business of delivering internet services to homes and business premises for the past two decades. What new experience will the new product launch bring to customers?
Now more than ever, our customers will be able to work, learn and play without any inhibitions.
What this means is: Multiple simultaneous video sessions and online meetings can take place without hitches; large downloads, uploads and file transfers can now be done in seconds; It also means seamless streaming of Ultra HD (4K) movies and TV shows on multiple HDTVs and entertainment devices; as well as low-lattency and lag-free performance for gamers.
Again, the concept of 'Xtreme' will continue to hinge on ipNX' strategic intent to lead in the development of products with boundless possibilities. It is obvious at this time that Internet access has become 'a way of life' and more consumers are in search of data plans and services that will enable everyone and every device get connected with optimum speed concurrently. The 'FOS Xtreme' will therefore remain for today's power user, be it at home or at the workplace.
What is the impact of COVID-19 on your kind of business and how were you able to manage your customers during the lockdown?
COVID-19 came with lockdown restrictions and this meant that we had to shut our offices at some point and work from home while still providing our customers with reliable Internet connectivity.
We genuinely appreciate our residential and business customers for their resilience during the pandemic, and even more so for staying with us through the entire period. One thing we have realised during this lockdown however, is how important our fibre optics service is to our esteemed customers. We recognised the difficult situation caused by the pandemic as many families had to work and school from home thereby escalating their data usage. We have supported them through this difficult time by suspending our fair usage policy, waiving off of installation fees (for the first three months) amongst other initiatives, which are still running till date.
How will you describe customers' reception to change in technology, especially with global technology evolution?
Nigerians are very receptive of technology, however the underlying infrastructure required to drive the use of certain technologies has been lacking. ipNX has taken the leadership position in the deployment of fibre optics services to homes through our robust fibre infrastructure. Fibre optics has been well received by our customers as a far superior technology which cannot be compared to all with the mobile wireless solutions on offer today; It is also future proof and boundless in its possibilities.