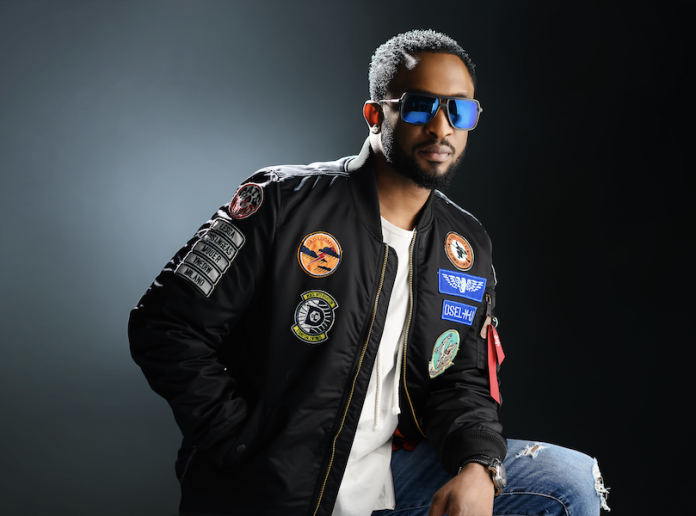 Iyke Bede
There is a reason Darey is known as the showstopper. He pulls all the stops in every show. Not even the COVID-19 social distancing rules could prevent him from organising a top-notch listening party. Streamed on YouTube and Zoom, Darey performed songs from his new EP 'Way Home' for his viewers in a dimly lit stage, aesthetically designed to enhance his performances. Each performance was accompanied by choreographers including his daughter Tintin.
To stay in the spotlight, creatives in the music landscape invent new sounds or genres to stay afloat in their career. On the other hand, some pick up old works and polish them with a brush of modernity. Darey's 'Way Home' exploits both approaches.
Revered for his impeccable discography, the music star has managed to remain in the mainstream for close to two decades. While known for his peculiar taste in music, Darey, every now and then, looks to current music genres/trends to extend his reign. For instance, he takes advantage of the streaming era.
Streaming platforms in recent times have been overwhelmed with a deluge of new materials unleashed daily, ultimately leading to a shorter span of attention for music consumers. To gain their attention, music executives now lean towards reducing the length of individual tracks – songs are less likely to exceed the four-minute mark these days. The seven-track EP observes this rule. The track with the longest duration is the rock-n-roll infused 'Wild West'.
Genre-wise, Darey experiments with his sounds. He doesn't shy away from recruiting help from this generation's stars like Patoranking ('Jojo') and Teni the Entertainer ('Show Me Love') on 'Way Home'. On 'Show Me Love', Darey relies on the male/female chemistry evident in love songs to deliver a groovy joint, propelled by Teni's signature style. Although it takes a while to capture attention.
'Jojo' in contrast is a fast-paced, boisterous attempt positioned to take advantage of new dance cultures. While it doesn't speak to any particular dance style in its lyrics, it is one that serves as a one-size-fits-all to current viral dance steps.
Evident that he is projecting a certain kind of contemporary flair, the singer didn't abandon his core music style that is dominated with vocals and background harmonies. Tracks like 'Mo Oh' — dedicated to the convicted cyber fraudster Hushpuppi — and 'Gone' are folksy. They allude to Johnny Drille's musical outputs. What takes the cake on both tracks is how effectively the instrumentation highlights the nuances of the background vocals that soar to the heavens.
Surprisingly good is 'Jah Guide Me', the first single released ahead of the EP. The track marries gospel sounds and funky afrobeat to deliver a soulful sonic experience. Perhaps, a nod to the late Fela Kuti, it reveals the timelessness of the Afrobeat genre. Veering from that space, he goes all house music on the last track, 'Way Home'.
By and large, what this project reveals is Darey's understanding of trends and how to infuse sounds without losing his identity. Yes, it sounds every bit him, but not dated.
Applying all these metrics of knowing what it takes to thrive in the digital streaming world, what appeals to a broad spectrum of an audience at a current time while dictating creativity, surely helps him retain a spot on music's pedestal. In the end, he always finds his way home – our hearts.