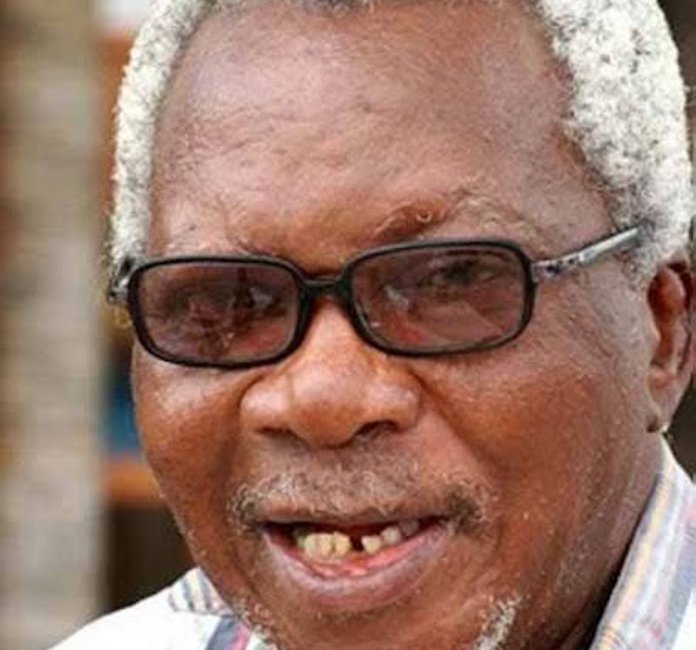 By Ejiofor Alike
More tributes were yesterday paid to the renowned poet and playwright, Prof. John Pepper Clark (JP Clark) who died in the early hours of Tuesday at the age of 85.
Among those who expressed sadness over the death of the emeritus Professor of Literature, were former President Goodluck Jonathan; former Minister of Foreign Affairs, Prof. Bolaji Akinyemi and a renowned playwright, Mr. Odia Ofeimun.
In his condolence message to the Delta State Government and members of Clark's family, Jonathan described Clark as a man who deployed the potency of creative art in nation-building.
The former President noted that although the foremost writer has finally dropped his mighty pen, he would continue to live in his seminal literary works.
He further described the late writer as a witness of truth and advocate of justice who was truly committed to art and the progress of the nation.
While mourning Clark whom he described as one of the giants in the literary stage in Nigeria, Akinyemi remembered the role he played as one of the important people who visited the then military President, General Ibrahim Babangida (rtd) to plead in vain for the life of the late Major General Mamman Vatsa.
"I mourn the passing into eternity of Professor J. Pepper Clark, one of the giants in the literary stage of this country. Professor Clark though famous for his literary prowess, was more than that. Nigerians would remember him as one of the triumphrate that visited General Babangida to plead in vain for the life of General Vatsa.
The former minister noted that his family was close to Clark and his wife, Ebun.
Akinyemi wished the renowned scholar a peaceful transition to wherever writers go to continue their struggle.
On his part, Ofeimun described Clark as one of the big four that gave Nigeria to the world as a land of literature.
He noted that with his friends, Dr. Christopher Okigbo, Prof. Chinua Achebe and Prof. Wole Soyinka, Clark stood as a pathfinder for literary creativity, making Nigeria the envy of other Africans and the world.
"He was always producing, in good and bad times. No season passed without a new play or collection of poems coming from him. His loyalty to literature as a vocation has been quite phenomenal. Although quite self-effacing, he was also quite a prime mover and activist. He was the other friend who went with Christopher Okigbo to bring Major Emmanuel Ifeajuna back home from Ghana to face the music after the failure of the January 15, 1966 coup.
"He organised his other colleagues., Chinua Achebe and Wole Soyinka to meet General Babangida to plead mercy for Major General Mamman Vatsa, after the aborted coup for which the latter was executed. JP Clark was a Poet and dramatist who never allowed himself to be distracted from his chosen vocation".