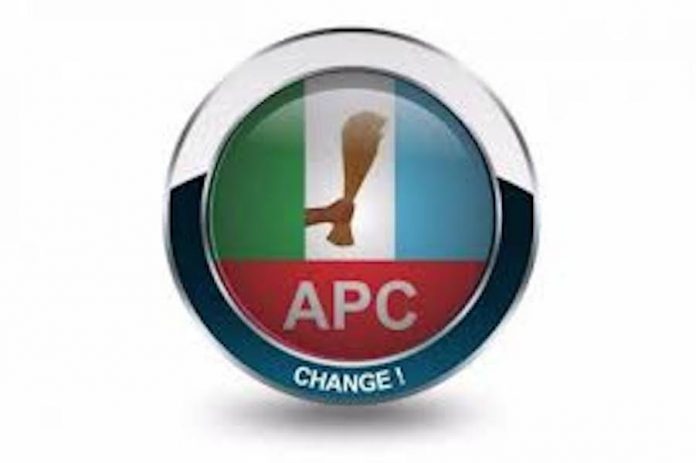 By Adibe Emenyonu
Elected councillors on the platform of the All Progressives Congress (APC) in Edo State yesterday protested their sack and refusal of the various council chairmen to pay them their salaries allegedly on the order of the state government.
The protesting councillors are those of the 16 out of the 18 local government areas of the state, who were earlier suspended for refusing to defect to the Peoples Democratic Party (PDP).
Armed with different inscriptions, the councillors took to the main streets of Benin-city, the state capital, to demand their reinstatement and payment of their salaries and allowances.
Speaking with journalists, spokesman of the protesting councillors, Emwinghare Osabuohien, said their problems started when the state Governor, Godwin Obaseki, was screened out of the primary of the APC, and decided to make a move to the PDP.
Osabuohien said as soon the governor defection to the PDP, he ordered the 192 councillors to follow him to the party, but the 90 councilors who refused to follow him were immediately suspended from office while payment of their salaries, allowances, benefits, overhead and other benefits were stopped.
According to him, "Against every known norm, we want the world to know that the democratic and constitutional rights of councillors from 16 out of the 18 local government areas that make up Edo State, numbering over 90, have been breached by the Governor Obaseki-led administration.
"It will interest you to know that following our refusal to toe the governor's line and defect to the PDP as he ordered, we have not received our salaries since May 2020 while some have not even been paid since 2018.
"In addition, all rights, privileges, wages overhead and other entitlements have been withdrawn on the directive of the governor because of our decision to freely exercise our right to democratic choice."
The spokesman agreed that while the governor's decision to defect falls within his right as enshrined in the constitution, he added however that no law confers on him the right to compel others to follow him to other party.
He said: "The decision by some councillors to remain in our party, the APC, is not only democratic but also within their constitutional rights as enshrined in our country's statutes. The governor suspended us illegally because we refused to betray the trust and mandate our people gave us by electing us into our various offices. For that, we are no longer able to carry out our responsibilities to the people who elected us."
While reacting, the state Commissioner for Information and Orientation, Mr. Efe Stewart, denied the allegation, explaining that the governor does not owe anybody and that the charges are politically motivated.