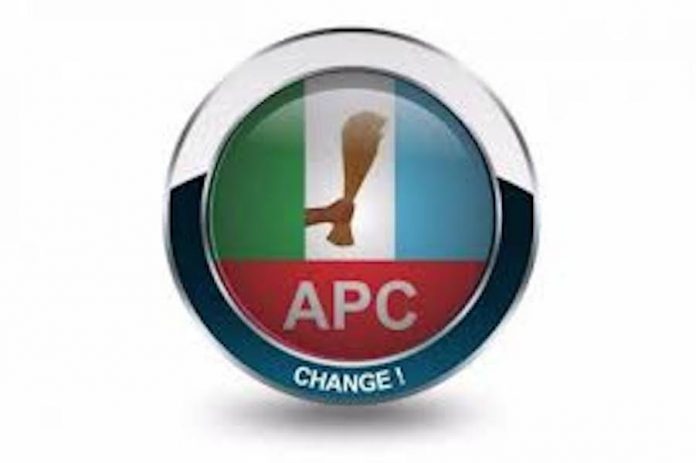 By James Sowole
The All Progressives Congress (APC), has expelled a member of the Ondo State House of Assembly, Hon. Tomomewo Favour.
The expulsion of the lawmaker, came barely four days after the October 10 governorship election in the state, which was won by Governor Rotimi Akeredolu, also of the APC.
Tomomewo, representing Ilaje Constituency II on the platform of the APC, is the only female lawmakers in the state assembly.
She was expelled from the party by the exco of her ward – Mahin Ward IV, for alleged anti-party activities before and during the just concluded Ondo State governorship election.
Specifically, the lawmaker, according to a letter signed by Mr. Olamigoke Ajimuda and Mr. Omowole Taid, the Ward Chairman and Secretary, respectively, was accused of working against the interest of the party in various polling units during the election.
The lawmaker was also accused of directly mobilising for the Zenith Labour Party (ZLP), contrary to the provision of the Constitution of the APC, which sponsored her to the state House of Assembly.
She was also accused of exclusively funding members and activities of the ZLP against the interest of the APC before and during the election.
Tomomewo was one of the lawmakers that refused to sign the notice of removal of the state Deputy Governor, Mr. Agboola Ajayi, who contested the governorship election against Akeredolu.
Ajayi, contested on the platform of the Zenith Labour Party.