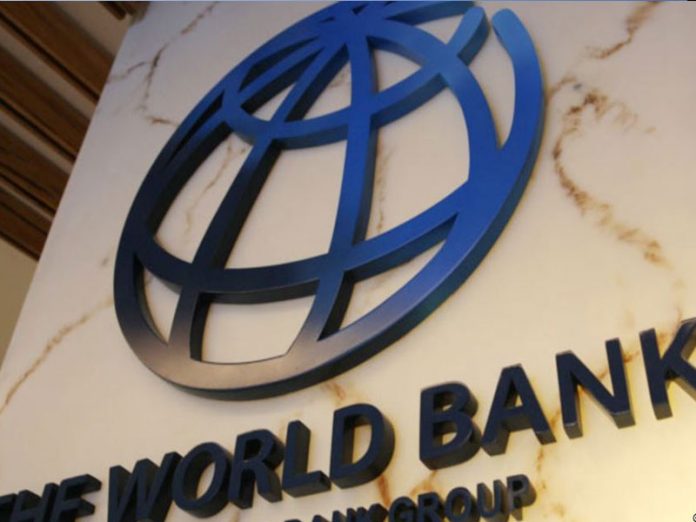 By Dike Onwuamaeze
The World Bank has projected a subdued growth of 0.3 per cent for Nigeria in 2021.
It also anticipated that Nigeria's Gross Domestic Product (GDP) will contract by 4.1 per cent in 2020.
The World Bank stated this in its latest 'Africa Pulse' obtained on Monday. It stated that Nigeria would be a drag on the rebound of the West and Central Africa's economies from the adverse impact of COVID-19 pandemic disease.
It said: "In West and Central Africa, slower growth among oil exporters, notably Nigeria, will partially offset a rebound in the rest of the sub-region. Excluding Nigeria, growth in West and Central Africa is projected to rise to three per cent in 2021, reflecting a more robust rebound among metals exporters and non-resource-intensive countries, including Côte d'Ivoire and Niger, as policy uncertainty declines. In the two sub-regions, growth is expected to remain weak among fragile countries."
The Bank further stated that Nigeria's economic outlook in the near term would be subjected, "to considerable uncertainty as the economy continues to grapple with the effects of the pandemic. Activity data suggest that the rebound in activity that started in 2020Q3 may have stalled. Investment remains weak amid high uncertainty."
The Africa Pulse also stated that Africa's three largest economies, namely Nigeria, South Africa and Angola, would experience weaker growth and slow economic recovery in the Sub Saharan African region
It added: "Growth in West and Central Africa will rise from -2.8 percent in 2020 to just 0.5 percent in 2021, compared with 1.4 per cent in the baseline scenario, as the rebound among metals exporters and non-resource intensive countries is offset by a contraction in Nigeria.
"In East and Sothern Africa, growth will rise from -3.9 per cent in 2020 to 1.9 per cent in 2021, compared with 2.7 per cent in the baseline scenario, reflecting a weaker recovery in Angola and South Africa."
The World Bank warned the Nigeria's government and other governments in the region to be wary of inflaming social discontent and political instability with economic policies they would introduce.
"Social tensions could erupt due to dissatisfaction with the policy response to the pandemic and the economic fallout, including massive unemployment, higher incidence of poverty, and shortages of essential goods.
"The resulting political instability could complicate adjustment following the COVID-19 pandemic. Intensified geopolitical tensions and security risks could cause socioeconomic and political disruption, disorderly migration, and lower confidence," it said, adding that "if the pandemic continues unabated into 2021, deepening the recession in some economies, food insecurity could lead to a worsening in socioeconomic conditions in countries in the region, which could potentially lead to protests and political instability."
The Bank said Nigeria is among the countries that have shown transparency in the management of the resources deployed for the COVID-19 response and advised fiscal authorities to spend their resources efficiently by cutting nonessential outlays and reprioritising spending while maximising the impact of such expenditure on economic activity by terminating ghost workers and avoiding permanent increases in public salaries.
"Financial, compliance, and performance audits of the use of COVID-19 funds will be audited (Nigeria). More broadly speaking, reprioritizing expenditure could pave the road to recovery by also protecting productive spending—in health, education, and infrastructure, among others.
"A faster recovery in the aftermath of the COVID-19 pandemic also requires boosting the efficiency of public investment. Maximising the returns from investment requires ensuring a pipeline of projects that are well-defined technically and contribute to growth and social cohesion," it said.
It also stated that economic sustainability in post-COVID-19 would depend on the ability of the Sub-Saharan African countries to alleviate their mounting debt burdens and create increased fiscal space.
It also noted that the Sub-Saharan African governments should make a case for greater international support to complement their meager effort to protect lives and livelihoods.