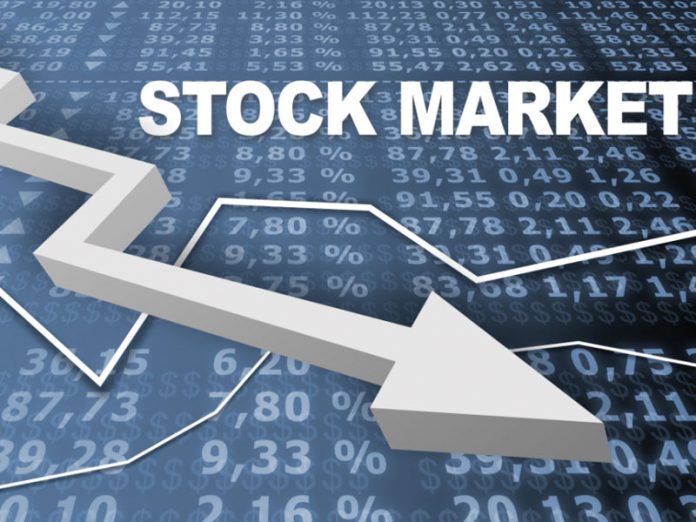 Goddy Egene writes on the need for discerning investors looking for high returns to take advantage of the unprecedented rally in the stock market
The stock market is seen as a risky terrain by some investors given its volatility. Although in investments it is assumed that the higher the risk the higher the returns and the stock market is expected to provide high returns, some investors do not want get close to it.
The fears of such risk-averse investors were heightened after the 2008 global stock market crash that also affected the Nigerian market. Many investors are yet to recover from the shock and losses from the experience. Hence, many of them prefer where they are certain of getting fixed returns on their investments however, low such returns may be.
However, some investors who hitherto had phobia for the stock market are having a rethink following the rally the market has witnessed in the last three weeks.
The market capitalisation has jumped from N13.365 trillion to N14.852 trillion, translating to a gain of N1.487 trillion for investors.
Similarly the Nigerian Stock Exchange (NSE) All-Share Index, appreciated from 25,654.90 to the highest it last attained in 2015, closing at 28, 415.31 last Friday.
The uptick in the equities market has been attributed to the negative real returns in the fixed income market and increased system liquidity.
"We anticipate lingering bullish sentiments to fuel market performance this week. Although we do not rule out profit taking activities which kicked in last week, we expect that the bulls would have the upper hand. In making a case for buying interest in the equities market, we identify elevated system liquidity supported by incoming Open Market Operations (OMO) maturities, depressed fixed income yields and a dearth of attractive alternative investment options to dictate market direction this week. Ultimately, we expect that the market would close positive this week," analysts at Meristem Research said on Monday.
With this positive outlook as this, more investors are definitely preparing for ride the bull market. However, in keying into the market, it is advisable to consider some factors as a guide.
For instance, you have to ensure you buy shares of companies that have strong performance history. Look at industries that are very likely to benefit whenever the economy rebounds.
You must also evaluate your personal goals before you invest because no matter how good the market and the prospects, ensure that you are investing to meet your unique needs.
You have to consider your age and how many years away is your retirement to determine the rights stocks. For instance, a 34-year-old should focus more on growth stocks, while a 65-year-old requires dividend paying large-cap market bellwethers with stable performance record.
In fact, the current market rally appears to be driving investors more to the companies that are paying dividends because the NSE –Afrinvest High Dividend Yield Index(NSE-Afri DYI) has outperformance all other indices in the market, closing with a year-to-date (YTD) growth of 22.3 per cent last week.
This compares favourably with the NSE All-Share Index with YTD growth of 5.8 per cent.The NSE Premium Index, which also boasts of companies are high and regular dividend payers, has recorded a YTD appreciation of 21.2 per cent.
Analysing the sector performance, analysts at InvestDate Consulting Limited, said Telecoms and Banking have been the hottest sectors in the past 14 days, even though it is 10 per cent off from the September-end highs. They are followed by Agrobusiness, Insurance, Industrial Goods and Healthcare which are sectors equally looking up over the same period.
They noted that despite the positive performance of the market, the NSE Oil/Gas and Consumer Goods sectors have remained weak in the past nine months.
"Volatility, which is almost twice as high as historic levels, will continue to be an issue, going forward. So, it is smart to properly allocate capital to avoid risk. The NSE's V shaped recovery is likely to persist as smart money hits the market with more funds emanating from maturing bills, InvestData said.
The analysts added that there is also the expected September inflation data which is likely to go the way of other negative economic data, because of the impact of the federal government's hike in electricity tariff and fuel price hike expected to reflect on the NBS report.
"Market players at this point should not forget to play defensive, despite the strong market momentum and rally," they said.
InvesData said the general market outlook in recent times looks positive in the short-term, noting that investors should take short-term and medium-term positions and diversify their portfolio along long-term trades to protect capital.
"This they can do by considering sectors with high upside potential and strength as earnings start hitting market any moment from now," they said.
According to them, they expect a rebound on expected inflow of funds and corporate earnings in the midst of pullbacks and profit taking as all eyes are on Q3 numbers that kick off with early filer Infinity Trust Mortgage Bank.
"Profit taking is as old as the stock market. Any price correction at this phase of market recovery will support the upside potential, especially with many fundamentally sound stocks remaining underpriced, and the dividend yield of major blue-chips continuing to look attractive despite the recent weeks rally. We expect speculative trading to shape the market's direction," the analysts added.
InvestData advised that to position for the short to long-term, investors should target fundamentally sound, dividend-paying stocks, for possible capital appreciation in the coming months.
" Also, traders and investors need to change their strategies, because of the NSE's pricing methodology, the CBN directives, and their impact on the economy in the nearest future," the firm stated.
The Chief Executive Officer of the NSE, Mr. Oscar Onyema, recently linked the stock market rally to CBN's restriction of domestic investors from participating in its open market operations (OMO) as well as the interest rate cut.
According to Onyema, investors are always in search of higher returns on investments, noting that central bank's policies have made the stock market attractive to investors.
Onyema explained that the Nigerian economy as well as its financial market, like every other economy in the world, had been greatly impacted by COVID -19 and the associated economic challenges. Owing to this, the market has recorded a lot of volatility, similar to other markets, since March when COVID-19 actually hit Nigeria.
He said: "Since then, a number of policy changes have occurred. And as the world is now in a recovery mood and economies are opening up, we are seeing investors react to these policy changes. As you know, the markets are indicators of what would happen in the economy. So, the equities market is just reflecting that. I must say that some of the policy changes I made reference to include the CBN policy that domestic institutional investors should stop participating in the OMO market. That has driven significant funds into the Nigerian Treasury Bills (NTB) market and some of those funds have found their way into the equities market. We have also seen a cut in interest rate. That was a significant move in support of equities as an asset class. What investors tend to do is to look for yield."
NSE CEO said since the Nigerian economy has shifted into a negative real interest rate environment, investors are now in search of investments that would give them higher yields and returns.
"Given the record dividend yield available in the Nigerian market and given the strong fundamentals of a number of companies that are listed on the Exchange, it makes sense that as investors try to rebalance their portfolio, they would look at equities. There have also been a number of fiscal policies that have been very supportive of the market. So, I commend the CBN and the CBN Governor for their thought leadership and generally their leadership in attacking the Covid-19 and in taking measures like cutting interest."