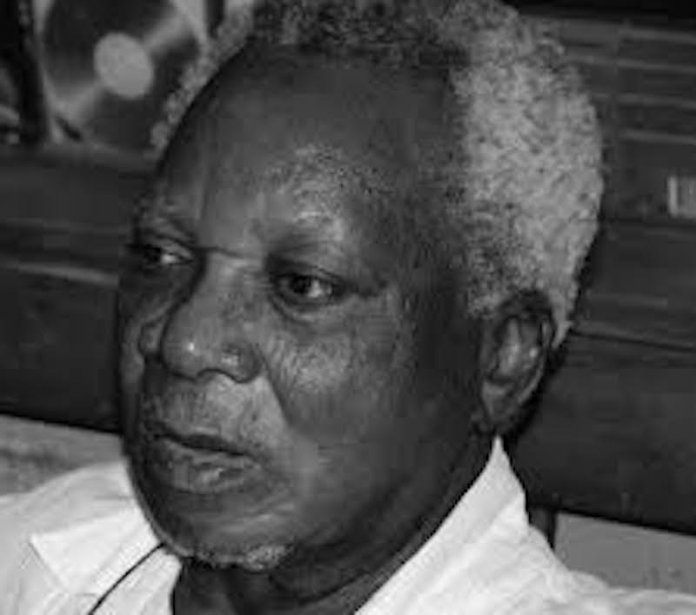 Nseobong Okon-Ekong
One of Africa's best known literary giants, Professor John Pepper ClarkBekederemo, better known as J. P. Clark, has passed, further depleting the number of a generation of excellent writers who proudly brought the African story to the world stage through their Ingenious craftsmanship. Clark whose forte in literature was Poetry and Drama was credited with a number of works that have since been elevated as classics, particularly in the poetry genre held many generations spellbound with his mastery of words.
Unarguably, one of Africa's biggest poets and playwrights, Clark was at home whether painting a vivid picture of African mythology, for example, in 'Abiku', a 1965 poem that explores the Yoruba belief that one can die early and then reincarnate. Incidentally, Nigeria's Nobel laureate, Professor Wole Soyinka, his comrade in literature also wrote a poem with the same title in the same year. Although, belief in reincarnation is a continental phenomenon, the ability of Clark, an Ijaw man from the Niger Delta region to explore the theme from the standpoint of the Yoruba shows the latitude of his mind as a thinker.
Perhaps, years of scholarship at Nigeria's premier institution of higher learning, the University of Ibadan, influenced this choice of subject. It must be noted here that he married a Yoruba woman, Professor Ebun Clark. Ibadan reputed as the largest city in West Africa inspired another memorable verse, explored by both Clark and Soyinka. Perhaps, one of his last remarkable public assignments was a symbolic handover of the literary baton to a new generation of Nigerian writers represented by Chimamanda Adichie. At a small but cosy ceremony at the offices of ARISE News Channel, Clark presented Adichie, who confessed she was a fan, with THISDAY Woman of the Decade Award, last February. Clark was a master of flowery language and graphic imagery. In crafting the announcement of his passage, his family, Clark-Fuludu Bekederemo, relayed it the way he would have loved it. Clark, they said, had finally dropped his pen and paddled to the great beyond.
These phrases at once convey a figurative message that speaks to his profession as a writer and his ancestry from a riverine region. Born on April 6, 1935, in Kiagbodo, Rivers State, Clark had his primary and secondary education at the Native Authority School, Okrika, and Government College in Ughelli respectively. He obtained a B. A. degree in English from the University of Ibadan where he had served as editor of several campus magazines. Upon graduation, he worked for the Ministry of Information and as a research fellow at the Institute of African Studies at the University of Ibadan.
He published his first poetry collection titled Poems in 1961 and would go on to publish A Reed in the Tide (Longman 1965), the Biafran war-themed Casualties: Poems 1966-68 (USA: Africana Publishing Corporation, 1970), A Decade of Tongues (Longmans, Drumbeat series, 1981), State of the Union (1981), and Mandela and Other Poems (1988). His plays included: The Raft (1964), Ozidi (1966) and The Boat (1981). As with many writers, Clark had a streak of dissent in him. He was in the forefront of using vigorous campaigning to bring about social and political change in the Niger Delta region. He also criticised colonialism, institutional corruption and violence in his works.