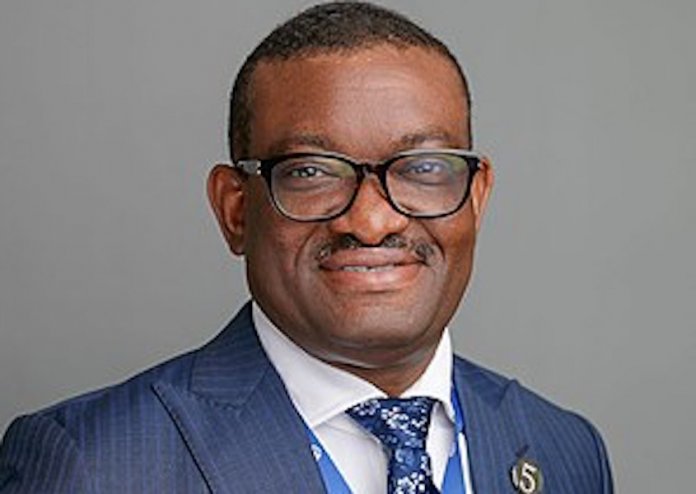 By Fadekemi Ajakaiye
Mr. Babajide Odusolu, the CEO, OCTO5 Holdings Ltd stated that without the private sector players, there will be no housing in Nigeria.
He made this statement at the OCTO5 Discourse, a Combine live and Virtual Conference on Real estate Home Ownership in Nigeria, themed "Home ownership-The key to economic freedom," held in Lagos recently.
"For you to unlock the home ownership sector in Nigeria, you need the Private sector. Government alone cannot do it and they have failed to do it in the last 60 years, because they lack the competence to respond to the changes in people's needs and desires," he said..
"The right mix that delivers housing in Nigeria is when you have private sector players who are enabled and supported by the government and are able to deliver affordable homes across the nation," he stated.
"I will advise all tiers of government to study what had worked in Lagos and Abuja. You can't chase capital away, neither can you look at a private developer simply as a cash machine. Lagos did well in the past, but that is not same story now. Take for instance the current cost of survey & approval, planning an approval as an element of the home cost; it is getting close to 10%. That does not make it affordable homes again with almost 10% as approval cost," he said.
He stated that the government needs to understand that they will make more money if they enable the private developers to deliver homes. As people buy these homes, the property taxes goes up, he said.
"Looking at Lagos, Port Harcourt and the major cities in Nigeria, major projects are being driven by the private sectors, even the ones that are supposedly government are PPPs. Without private sector players, there will be no housing in Nigeria," he said.
"The only government owned entities that will be able to successfully provide homes in Nigeria are LSDPC, OPIC, and to a certain degree, FCTA. In the last 3 years, all state owned housing agencies combined in Nigeria did roughly about 10, 000 housing units. In the same period, the private sector had delivered almost a 100, 000 units. Pricing is a different issue definitely, but these numbers was delivered," he said.
"With the pandemic, this year has been a zero year that is, a year of investment and little returns. We are all optimistic that as the economy goes into recovery mode, the economy is going to rebound and 2021 will be better. The pandemic has also shown that substandard housing should not be the norm anymore, as substandard housing impedes the growth of a nation," he stated.
He stated that "today in Nigeria, we cannot afford for our working populace to be living in substandard housing, and so, we must look at it as a security issue to deliver housing across the nation".
"With our goal through STOW, which is Save To Own. This is making property ownership a transparent wealth aggregator for the career professional and also our partnering with Abbey "Building Society and NMRC; also, with the government working on social housing through the family own funds, we are doing affordable housing. Our determination with our partner developers and partner Mortgage banks is the intention to deliver a minimum of 2500 to 5000 homes on a yearly basis across the nation," he said.