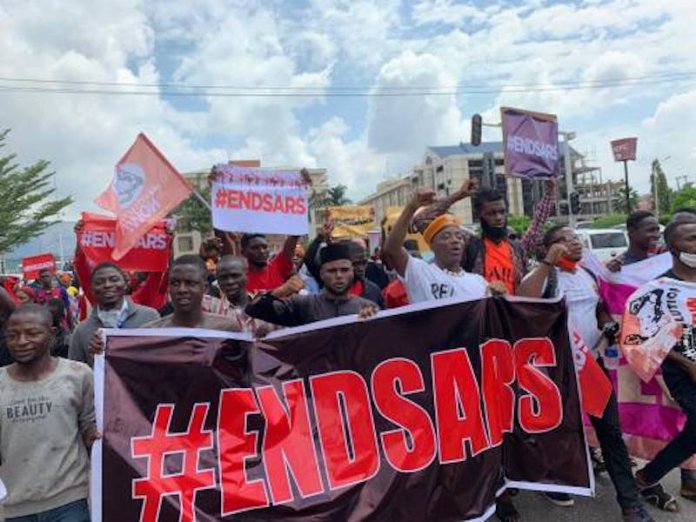 By Kingsley Nwezeh
Soldiers stationed in front of the National Assembly Tuesday assaulted Arise TV Crew covering protesters calling for an end to police brutality.
This is the second time the Arise TV crew headed by Ferdinand Duruoha, will be assaulted by security operatives in 48 hours.
The soldiers blocked protesters heading towards the National Assembly from taking the protest to the legislative arm of government.
The protesters in their hundreds chanted "End Police brutality" and knelt down to demonstrate the peaceful nature of the protest even as they sang the national anthem.
In spite of the peaceful disposition, the soldiers swooped on the Arise team and the protesters beating them up and snatching the Arise TV camera for a second time.
The attack by the soldiers disrupted a live coverage of the protest. They attacked and beat up protesters at the entrance of the National Assembly.
The voice of Mr Duruoha could still be heard at the background after the live coverage was disrupted.
"Oga you are holding Arise TV Camera. People are lying on the ground and you are hitting them with the butt of your gun
"They have confiscated Arise News Camera. A second Arise TV camera was collected because we want to give Nigerians a voice", he lamented.
However, as at the time of filing this report, it was gathered that the camera had been released while the protesters were advised to go back to the Unity Fountain to hold their protest.
See video