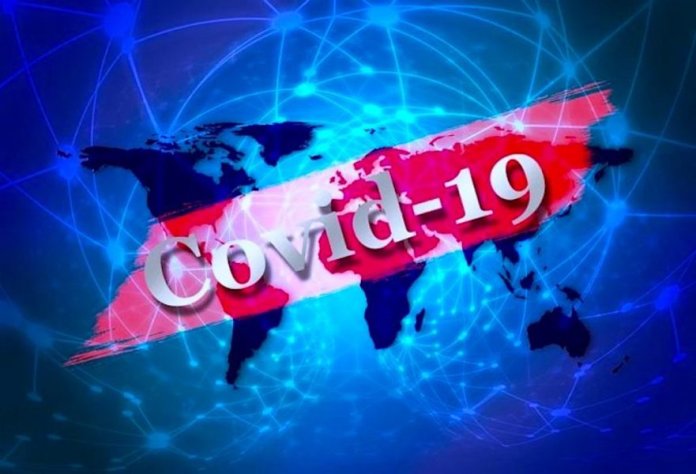 By Daniel Kamanga
For several months, Africa was on its knees. COVID-19 had the revolver cocked and pointed to the Africa's head, ready to shoot. Everybody waited to see Africa's brains spluttered everywhere. Then a shocking thing happened: COVID-19 put revolver away. Slowly, Africa rose, turned to look at the enemy. Some predicted it was a trick. The second wave would come. Will it?
There are many conversations about COVID-19 in Africa, but one that is missing is one about public sector leadership. In most African countries, trust in public sector leadership was already in the doldrums. COVID-19 may have pushed it off the cliff.
In countries like Nigeria, South Africa and Kenya, citizens have given up on government in many areas. In Kenya, President Uhuru Kenyatta, for example has handed over municipal services to military officers. In South Africa, few believe President Cyril Ramaphosa can deal with corruption in the public service. In Nigeria, President Mohamed Buhari – who was elected on a strong anti-corruption manifesto – had had to fire some of his close allies involved in corruption.
What has become known as "COVID-19 corruption" in Kenya and South Africa confirmed beyond any reasonable doubt that corruption is no respecter of human dignity. In both countries, this involved the hijacking of the emergency measures put into place to deal with COVID-19. Trust in public sector leadership and public institutions reached an all-time low.
What should Africa do to rebuild public sector leadership in a post-COVID era? Without trust, the role of government in fulfilling its societal role is undermined. Government is not a faceless concept, it's the public service leaders who must now rebuild the lost trust. Failure to do this would reinforce the image of being directionless and incompetent.
These issues became very clear as the Africa Leadership Transformation (ALT) Foundation began to design a program that would address the critical role of leadership in climate change in Zambia. The three-day Zambia Climate Transformation Leadership (ZCTL) Summit – which starts on Tuesday next week – is a partnership project of the University of Zambia, the ALT Foundation and organizations in the US, Australia and New Zealand.
The vision of the ALT Foundation is to develop leaders that fast-track "an Africa that works for everyone." The focus of the Zambia Summit is to explore leadership in the context of the confluence of challenges unleashed by COVID-19 and climate transformation. What is the state of leadership in Zambia's climate transformation and what needs to change? What is the effect of the COVID-19 pandemic on climate change, both from a leadership, conversational as well as a policy perspective?
UNZA created the virtual space for Summit because of the importance and urgency of the leadership conversation. To quote one of the program designers from UNZA: "The academic space is where all ideas are explored and new ones emerge."
Our experience in designing the Summit is that governments have not kept pace with rapid changes taking place globally. Africa is not the only continent likely to play catch-up; the whole world has to fact-track the redesigning of public sector leadership. It is true that Africa has unique challenges. For example, weak private sector in most African countries means society doesn't have as many options as may be available in, say, Western countries.
In developed countries, governments have to contend with the crowded and competitive market of ideas and services. Public sector leaders and the institutions they oversee are threatened is citizens can get services elsewhere. In many African countries, the ex-military and police have strengthened the private sectors ability to provide security services. In several countries, the police have even discovered they can commercialize some of their services
Public sector leadership will remain in the limelight as governments grapple with challenges of fast-tracking normality, whatever that means. Societal expectation and public scrutiny means public service leaders be people of integrity and respond authentically to the challenges facing the continent. Governments will be under pressure to be more effective in their service provision and operate openly and transparently. In the absence of this, the possibility of dysfunctional governments and anarchy is very real.
*Daniel Kamanga is the Executive Director of the Africa Leadership Transformation (ALT) Foundation