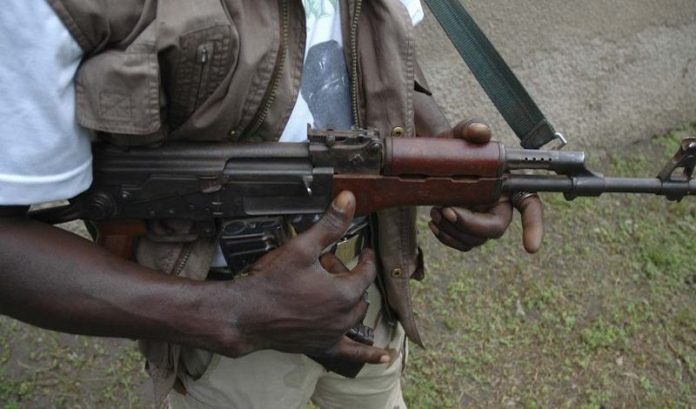 Two persons were killed when a gang of gunmen invaded Gudum Hausawa, a suburb of Bauchi metropolis of Bauchi State.
The attackers, who were more than 10 in number, invaded the community on Saturday in a commando-like style causing panic and scaring residents away.
It was further gathered that at the end of the attack, two persons, a man and a young girl, were found dead.
A resident of the community, who spoke to journalists in confidence for security reasons, said the reason for the invasion had yet to be known to the community.
He admitted that there was a minor misunderstanding among some people recently, but stated that no one could say if the invasion was linked to the rift or not.
The source appealed to the Bauchi State Governor, Senator Bala Mohammed, to, as a matter of urgency, make necessary security arrangements in the community as, according to him, the area has become notorious for such attacks.
The Police Public Relations Officer in the state, Ahmed Wakil, confirmed that he received the information on the killings, adding that investigation had commenced to apprehend the killers as well as to get to the root of the murder.
The PPRO said the state Commissioner of Police, Mr. Lawan Jimeta, on Saturday drafted armed police personnel to the area in order to maintain law and order as well as to curtail any reprisal.
Wakil, however, called on residents of the community to assist the police in its investigation by volunteering useful information that might lead to the arrest of the killers.
He said Haruna Nbula (Ward Leader of Gudun Sayawa); Hassan Hilbash of Gudun Sayawa; Elicana Samaila of Gudun Sayawa; and Jonathan Ishaya of Rafin Lumba Village in the Tafawa Balewa LGA were arrested for obstruction when police personnel drafted to the area were initially denied access by the people.
He added that normalcy had returned to the area as policemen were keeping vigilance in the area.