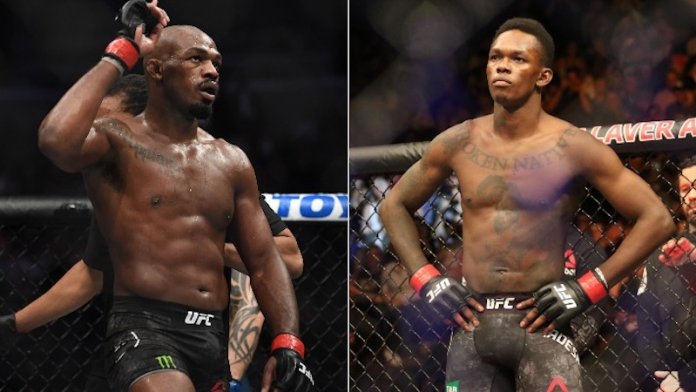 Despite all the famous faces and controversial characters in UFC history, no two fighters have created bigger rivalry than Israel Adesanya and Jon Jones.
The likes of Connor McGregor, Tito Ortiz, Daniel Cormier and Ronda Rousey have developed several spats over the years – yet 'The Last Stylebender' and 'Bones' have created a deep-founded hatred for one another that has dragged on for months.
According to UK's Daily Mail, the duo could end up fighting soon with 2021 deemed to be the year when Adesanya and Jones finally match up after their 'war of words' on Twitter and other social media outlets.
Yet while the pair are separated from taking each other on in the Octagon, their online spats are sure to continue throughout the winter and into the new year.
Sportsmail took a look at the history of the online jibes the pair have brought out over the past year-and-a-half…
Jones claimed in a now-deleted Instagram post: 'But what? You've stepped into the ring over 100 times now and you're still not ready!? You have a youth advantage and like four times the fighting experience.
"The truth is you're already my p***y, you love being undefeated and you've seen what's happened to everyone else. It raises your stock to mention my name, you're aware of this.
"You don't want real confrontation with me, I'm not gonna just stand there and kick-box with you. I've been preparing for heavyweights, right around now I would literally tear one of your arms off."
Adesanya couldn't resist a small dig at Jones following his last victory over Costa, though was mainly focused on the success over the Brazilian on the night in question.
He simply said: "I just wanted to f*** up Jon Jones and I still will."