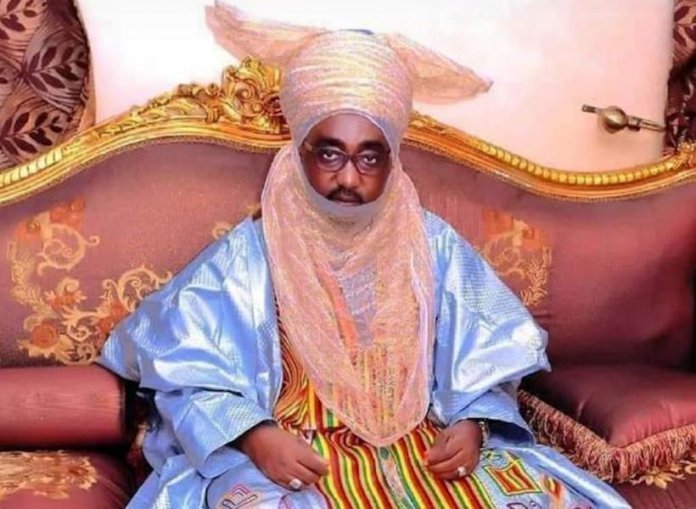 Kaduna State Governor, Mallam Nasir El-rufai, has approved the appointment of Ambassador Ahmed Nuhu Bamali as the 19th Emir of Zazzau.
With the approval of his appointment, Amb. Bamali succeeds Alhaji Shehu Idris, the 18th Emir of Zazzau, who died recently.
A statement signed by the Commissioner for Local Government Affairs, Mr. Ja'afaru Ibrahim Sani, Wednesday said: "Following the death of His Highness, Alhaji (Dr) Shehu Idris CFR, the late 18th Emir of Zazzau, Governor of Kaduna State State Mallam Nasir Ahmad El-rufai has approved the appointment of Amb. Ahmed Nuhu Bamali as the 29th Emir of Zazzau."
The statement said the appointment was with immediate effect.
The statement also stated that all other arrangements for the installation ceremony and presentation of staff of office would be announced in due course.
The governor congratulated the new Emir for a well-deserved appointment and wished him success and Allah's guidance.
In his response to the appointment via his twitter handle @ahmed_bamali, Bamali, who is Nigeria's Ambassador to Thailand, wrote: "Alhamdullah, after 100years. The throne is back home.
"Allah gives power and leadership to whom he wills. Now my watch begins, I shall serve you diligently and selflessly. May all help us all. Amin"
Born on June 8, 1966 in Zaria city to First Republic Foreign Affairs Minister, Nuhu Bamalli, who also held the title of Magajin Garin Zazzau, the new emir had his primary and secondary education in Kaduna city before proceeding to Ahmadu Bello University, Zaria to study law for his first degree. He later bagged a Master's degree in International Affairs and Diplomacy.
Even though he studied law, the new emir spent most of his professional life in the banking sector. He later joined the Nigerian Security Printing and Minting, where he served as executive director of corporate services and general administration, and later as managing director.
He was appointed into the transitional committee in Kaduna State by the El-Rufai administration when it came onboard in 2015 and later appointed into the Electoral Commission in Kaduna state.
Not long after, President Muhammadu Buhari appointed Bamali as Nigeria's Ambassador to Thailand.