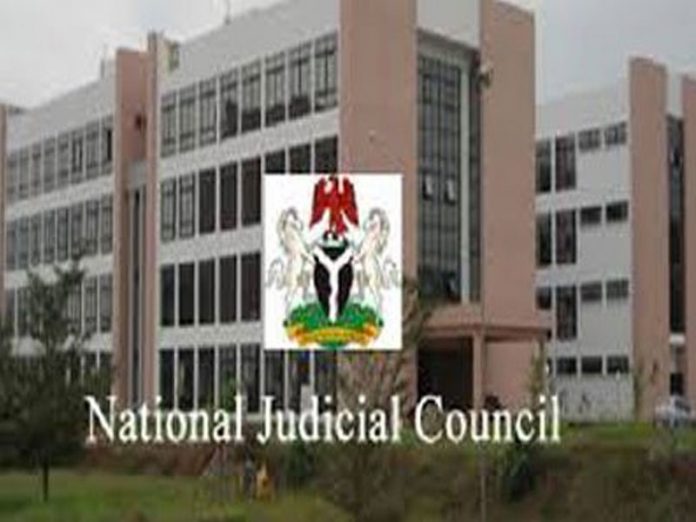 By Bassey Inyang
Former Leader of the Senate, Victor Ndoma-Egba (SAN), has observed that the National Judicial Council (NJC) will not concede to the demands of the Cross River State Governor, Professor Ben Ayade, to appoint a junior above his seniors as Chief Judge of the state.
Ndoma-Egba's observation followed the absence of a substantive chief judge in the state judiciary for about 10 months now since the state government halted the appointment of Justice Akon Ikpeme to the position on the basis that she was originally from Akwa Ibom State.
With the state House of Assembly rejecting Ikpeme's nomination on the basis that she was a security risk to the state, despite being married to a man from Cross River State, Ayade sworn in Justice Walter Eneji, who is Ikpeme's junior as acting chief judge of the state.
With the expiration of Eneji's tenure on September 2, 2020, the state has remained without a substantive or acting chief judge, a development that has grounded activities in the state judiciary.
Commenting on the controversial issue, Ndoma-Egba told journalists in an interview session in his residence yesterday that the NJC would not capitulate to the desire of the state government that a junior judge be appointed as chief judge of the state.
Ndoma-Egba, who is a Life Member of the Nigerian Body of Benchers, said: "Nobody has anything personally with the governor, but you are the governor by virtue of the constitution; he swore to an oath to defend and protect that constitution. All we are saying is abide by the constitution and do the correct thing.
"You cannot make the people to suffer because you have a personal preference. It is not the first time it is happening, it happened in Imo State and what did they do, they just retired the person who made himself available. I told him you are endangering Maurice (Eneji) and you are not helping him.
"Even if Akon is 100 percent Ibibio by marriage, she is a Cross Riverian. If we can accept one from the West Indies as Chief Justice, Ibo as Solicitor-General, Ghanaian as DPP, how come we cannot accept somebody whose husband is Efik and children are Efik? The constitution is very clear that the next most senior judge is appointed when there is a vacancy. If I have spoken to you, Paul Erokoro, Kanu Agabi and others have spoken to you. I even suggested to him that swear her in, and I don't see how myself, Paul Erokoro, yourself and others would talk to the authorities and say take this woman to the Court of Appeal."
Continuing Ndoma-Egba said: "If cases are not being assigned and cases are not being done, how do you get a judge from Cross River State? So the implications are far reaching. The constitution says the NJC recommends while you appoint. You cannot appoint without the NJC recommendation. I told the governor the NJC will not concede an inch of its constitutional territory to him. I know those old men; I have been a bencher for 29 years, so I sit down with them and I know how they think…they still do what they want to do."