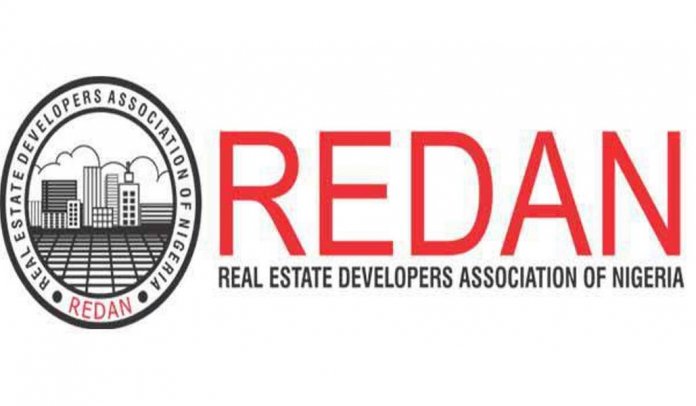 By Onuminya Innocent
The National President of Real Estate Developers Association of Nigeria (REDAN), Dr Aliyu Oroji Wamakko, has estimated Nigeria's present housing deficit to be 22 million.
Speaking with journalists in Sokoto Monday, Wamakko said the association is planning to build 77,400 affordable houses in 774 local governments across the country.
He further explained that the affordable houses are to be provided under the association's 'Rural-Urban Housing Initiative (RUHI)'.
The REDAN President stated that the gesture is the association's modest effort to drastically reduce the existing housing deficit in Nigeria, which currently stood at over 22 million.
He stated: "Under this largesse, each of the 774 local governments in the country will get 100 houses.
"REDAN is collaborating with all the critical stakeholders in the building sector and government agencies, with a view to bring succour to Nigerians.
"These houses will be built where feasible and they will be viable. They will alleviate the suffering of Nigerians, both in the public and private sectors."
Wamakko said that the association is partnering with unions like the National Union of Local Government Employees (NULGE) and Nigerian Union of Teachers (NUT) to ensure that Nigerian workers benefit more from the houses.
According to him, the epoch making project will soon be flagged off in Kaduna, being the most friendly in terms of land titling system.
He lauded the federal government for earmarking N200 billion for the provision of no fewer than 300,000 houses across the nation.
He said: "We shall work tirelessly with the federal government to ensure the success of this mega project."
Meanwhile, the association has alerted Nigerians on the fraudulent activities of an organization, African Nations Development Programme (ANDP), describing it as nothing but a scam.
The REDAN National President said: "Nigerians should desist from having any transaction with this fraudulent group of people who are only hand bag developers.
"They have duped many innocent people in Cross River State and they have now arrived in Kebbi State. We must put a stop to their illegal activities.
"People are already paying N250,000 to register with them, as well as paying N100,000, for the so called houses which would never be delivered by these dupes."
Wamakko disclosed that the association had since reported the matter to the security agencies, adding that "they have since swung into action".