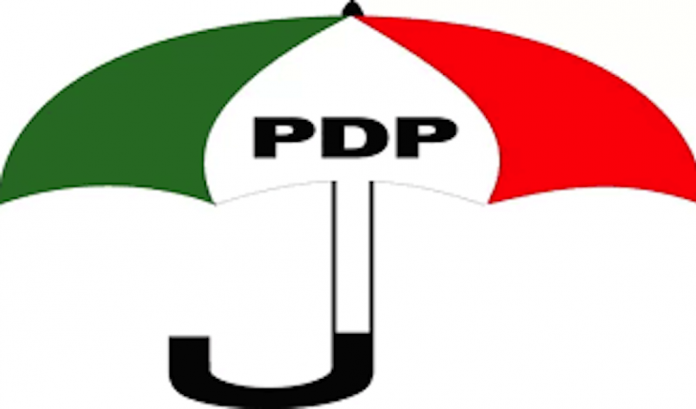 Monarch cautions against godfatherism
By Adibe Emenyonu
Governors elected on the platform of Peoples Democratic Party (PDP) led by its Chairman, Governor Aminu Tambuwal of Sokoto State, yesterday paid an unscheduled visit to the Oba of Benin, Omo N'Oba N'Edo Uku Akpolokpolo, Oba Ewuare II where they commended the monarch on the role he played to ensure a peaceful election.
This is coming as the Benin monarch has urged the PDP to guide against enthroning the idea of godfatherism, which it campaigned against during the electioneering of the Edo State governorship election.
Others in the entourage were the chairman of the PDP Campaign Council for Edo governorship election, Governor Nyesom Wike of Rivers State; Governor Ahmadu Fintiri of Adamawa State; Gov Seyi Makinde of Oyo State; South-South Vice Chairman of the PDP, Chief Dan Orbih and Governor Godwin Obaseki of Edo State.
Speaking at the occasion, Wike said they were in the palace to fulfill the promise they made that they would return to thank the Oba if their candidate wins.
He said: "We made a promise to you and the palace that by the special grace of God if Godwin Obaseki emerges as the winner. We will come back here and thank the Oba and the palace chiefs. On the 19th of September, election was held and then on the 20th of September, Godwin Obaseki was declared as the winner of that election."
According to him, "As it is our tradition in PDP; we will always respect the traditional institution and whatever promise we have made, we will always fulfill that promise. And so today, we have come on behalf of the PDP, other governors would have been here but because of other engagements I have to come with Oyo, Adamawa, Sokoto ad Rivers states and of course, including your own son, Edo State to come and thank you and thank the palace leaders.
"You made a promise to us that as a traditional ruler, and as far as everybody is concerned you are apolitical and so that you will not canvass for votes for anybody but what you preach is that there should be peace, there should be free and fair election On his part, Obaseki said he would abide by the advice of the monarch.
"I want to assure you that as the governor of Edo State, I have heard your admonishments; I want to promise that I will rededicate myself in my next tenure to the full service of Edo State and the people of Edo state. We will always rely on your wise counsel, we will always rely on you to pray for us and ensure that we the required peace so that we can do all the good things that God desires of us to do for our people"
Responding, Oba Ewuare charged them to ensure that they act what they have been preaching about the ills of godfatherism even as he asked Obaseki to ensure he acts as governor of the whole of Edo State.
The Oba said; "I thank our ancestors for hearing our prayers, I thank God for ensuring that peace reigned.".
"I appeal to the governor to let bygone be bygone; all are gone now and I have told him that he should stretch out the olive branch for all sides to work with him. All hands should be on deck to work for Edo state and Edo people everywhere they may be".