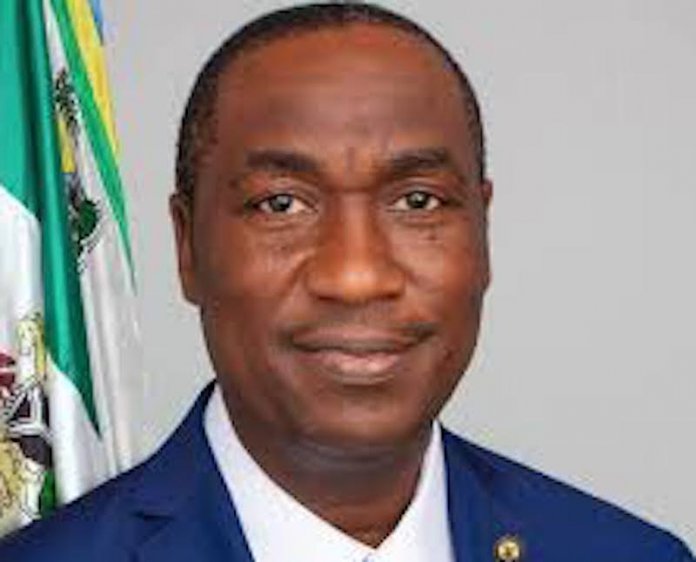 By Ayodeji Ake
The Lagos State Deputy Governor, Obafemi Hamzat, has commended the management of XHS Nigeria Limited for consistently delivering quality equipment and solutions to the state examination board for the past 14 years which he said has enhanced the productivity of the board.
According to the statement made available to THISDAY, the deputy governor said this recently during a courtesy visit of the company's management team to the State House, led by the Chief Executive Officer, Femi Okunade on the firm's effort at delivering 21st century smart office solutions to the state.
Responding, Okunade expressed his team's gratitude to the state government for giving the company the privilege to share in its responsibility of executing the state it agenda by providing print management solutions across the MDAs to support e-governance, reduce cost of printing and enhance productivity.
Also, he informed the deputy governor of his team's willingness to partner the state printing corporation by deploying the world class Xerox Iridesse production press.
"We are ready to provide 21st century smart office solutions (digitisation of documents, scanners, multifunctional printers, industrial and high-end production devices) to the corporation," he stated.
The state government's promise came after the recently held five days physical and virtual open house exhibition of XHS Nigeria Limited, sole distributors of Xerox print equipment and consumables, document solutions provider in Nigeria in partnership with Lagos State Ministry of Science and Technology, with the theme '21st Century Smart Office Exhibition' at the Ahmed Bola Tinubu ICT Centre, Alausa, Lagos.
During a paper presentation, the Commissioner Ministry of Science and Technology, Popoola Fahm said Xerox is partnering the ministry to braze the trail in deploying the right technology to meet the post-COVID-19 office work infrastructural requirements of Lagos State MDAs.
According to him, "the exhibition of document technologies was to empower the over 57,000 employees of Lagos State MDAs to work smarter in the office environment and even remotely anytime from any part of the world workplace using Xerox Connect key technology which is reshaping the 21st century office into a smart office."