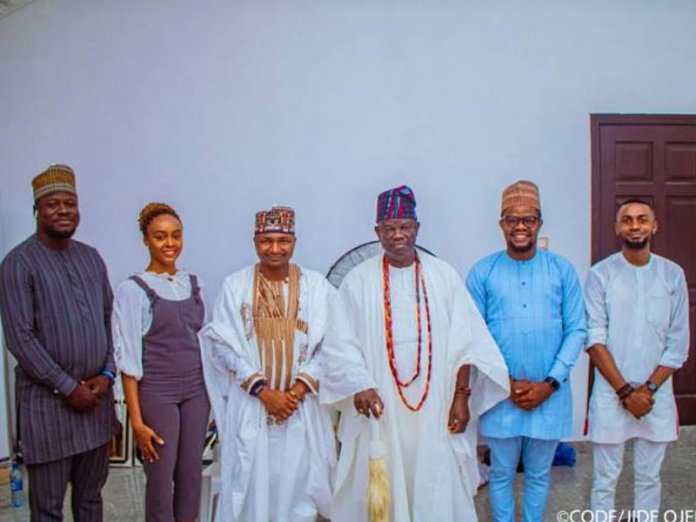 Ugo Aliogo
As part of efforts to accelerate the development of girl-education in Nigeria, the Chief Executive Officer, Connected Development and Follow the Money, Hamzat Lawal, has called on the federal government to give priority attention to girl-child education especially in the northern Nigeria.
He stated that such effort is geared towards achieving social justice and human right because of the social standing of women.
Lawal, who disclosed this weekend in Lagos at mentoring session with youths on advocacy and change, hinted that the issue of 10.5 million Out of School Children (OOSC) is frightening because 60 percent of them are girls.
He also said with the impact of COVID-19, the number might rise to 13 million OOSC and most of them would be girls, adding that this has led to child marriage, child abuse and rape.
He further stated that investing in girls is a deliberate policy effort that government should seek to pursue in order to produce nation builders, and leaders.
"In the future when you don't invest in these children, they will become a menace to the society. So now is the time to give them the right tool, give them education and ensure transfer of knowledge and groom them to meet their potential in life and Nigeria can prosper because they will contribute significantly to the country's Gross Domestic Product (GDP). They will also bring more recognition to Nigeria. Notable names such as Dr. Ngozi Okonjo-Iweala, Amina Mohammad and others are making the country proud because they were educated," Lawan said.
The Connected Development CEO remarked that culture and religion are some of the biggest barriers why most parents don't see the importance to educate the girl-child, "sadly, people have used culture and religion as an excuse not to educate the girl-child."
Continuing, he added: "The Bible and the Koran talk about educating people and giving them knowledge not apprehending them. So I believe that our religious institution needs to play a bigger role in this. Also, government must enforce free compulsory education not for nine years, but for 12 years. We need to amend the Universal Basic Education Act at the Senate and get the President to sign, so that they will put enough resources in the education sector and allow for free education for girls for 12 years, because if any girl graduates from secondary school, it is very likely that she will be able to beat the poverty line and her children will get University education. Also, live above par and beat the poverty ladder."