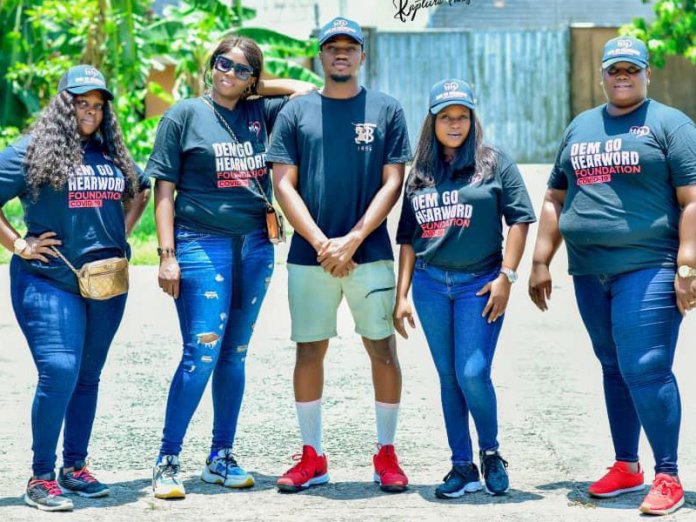 Peter Unuajohwofia Ekpe better known as Demgohearword, a comedian, social media influencer.
Peter is a philanthropist is one of the people helping to combat the harsh conditions brought on by the covid 19 pandemic with the distribution of much needed items via his foundation.
He told us that DEM GO HEAR WORD FOUNDATION has initiated arrangements to launch a series of vocational training workshops this December. He says their plan is to set up 3 centers, 1 in each location in Warri, Asaba and Abraka all in Delta State.
He said that unlike the foundation's 7 day palliative distribution visit in April to certain locations within Warri, where food items and materials was shared to the needy, this time they intend to bring in professionals to help trainees acquire skills that will enable them take care of themselves and/or their families.
The vocational training will be a 1 month long workshop aimed at teaching the participants to fish rather than giving them fish to eat.
He said soon interested persons will be instructed on how to apply for the workshop via their website. He said even though registration for participation will be free it will be done on first come first serve basis as there will only be 30 slots, 10 for each location.