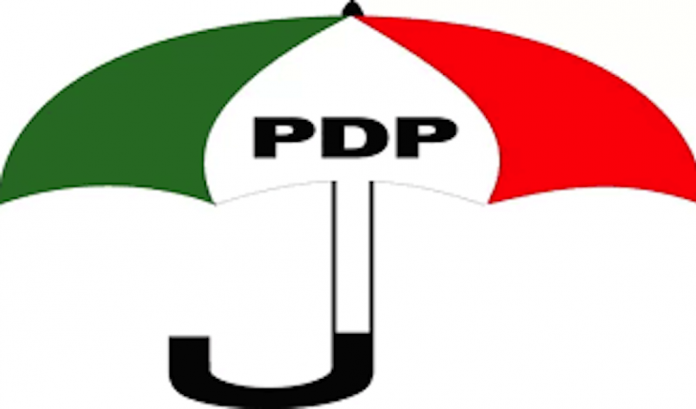 By David-Chyddy Eleke
The Peoples Democratic Party in Anambra State has assured members of the party that it will conduct a free and fair primary for the 2021 governorship election even as it admonished aspirants not to malign each other.
The chairman of the party in the state, Mr Ndubuisi Nwobu made the promise yesterday, at a meeting of members of the state working committee, while playing host to a governorship aspirant, Mr Johnny Maduafokwa.
Nwobu said, "We shall ensure that the processes leading to the primary election are fair, transparent and free. We are doing this because we know that if the primary election is transparent, aspirants who did not win will support the winner.
"We are urging all aspirants not to malign each other. Look at other governorship aspirants as your brothers and sisters and look for a way to liaise with them. If the process is transparent, we know that we can get the losers to join hands in marketing the winner of the party's ticket for the election.
"You must not malign each other, because the same aspirant you malign today, you may need to sell him to the people tomorrow for the sake of the party. On our part, we will ensure that only someone of character will be the candidate of the party."
To underscore the transparency of the executive in the forthcoming governorship primary election, Nwobu promised to make available the list of statutory delegates to the primary election to Maduafokwa, enjoining him to woo party stakeholders, instead of dissipating energy maligning others aspirants.
Maduafokwa, a director at Tecon Oil Services, and governorship aspirant of PDP in the state said he would support the party and help it win the governorship election in Anambra if a popular and credible candidate emerges.
He said, "We are here to determine the future of Anambra State. There have been movements of people from one party to the other, and people have moved in and out of PDP, but I tell you, I will remain in the party. Anambra has been worse off in the past five years, and we are here to restore hope, and we will help PDP to salvage her.
"I will support the winner of the ticket provided it's a clean candidate. We must be careful, we must choose the right person, else it may be a waste of time. Don't choose a candidate because he ran into money or money ran into him.
"Do not elect a drug baron, do not elect an ex-convict. The party must look at the character of the person that is running for the position, before electing him," he admonished.