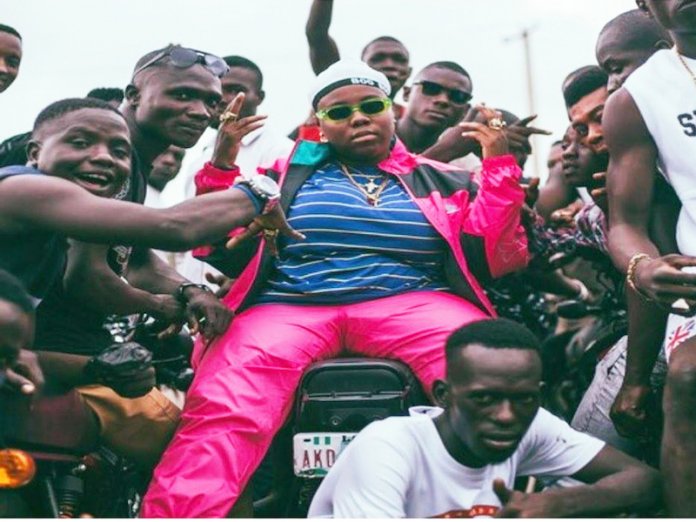 It's the start of a thriller for Teni (Teniola Apata) as the musician introduces fans to her visual web series tagged, "My XXXL Life", that takes them to Teni's big and crazy world, reports Ferdinand Ekechukwu
A frobeats star Teniola Apata, better known as Teni Makanaki, some days back launched her personal Vlog, which she calls "My XXXL Life", featuring everything about her. You get to see everything about her from making music, eating food, friends, fun and more. Teni made the announcement of her show in a tweet on Friday, September 11. She wrote "Welcome to my big and crazy world. Get to see everything about me from making music, eating food (I no dey use my food dey play) and more".
My XXXL Life is a visual journal that gives an exclusive look into Teni's world and her many adventures which surrounds food, family, fans and more, the description on the channel states. The episode shows the music star as she goes about the street and the reception she gets from onlookers. In six minutes, 30 seconds, the debut My XXXL Life captures Teni's behind the scenes images on and off studio, leisure moments with her team, mostly males. It shows Teni vibing to songs, rehearsing and taking part in some outdoor activities like playing basketball.
The episode opens with a collage of the singer's freestyle moods, set in Lagos Nigeria. It shows her in her retro appearance which identifies with Teni's image. It also shows her at the beach. Ordinarily, the introductory Vlog exposes her regular itinerary, which her fans and followers don't often get to normally see. In the opening part of the scenes, a familiar song seems like that of Burna Boy ('Odogwu') is heard in the background with chants of "Teni Makanaki" as she is chauffeured round the streets en route a seaside.
She talks about a particular album and promises to make the album. Teni is used to the 'F' word especially when with peeps. This clip captures her in such manner. As she converses in street lingo, she switches between pidgin and English and Yoruba languages, which is very much expected of her. Same way she makes music, and communicates during informal setting. Besieged by an atmosphere of fun, excited Teni talks about "Billionaire", one of her hit tracks. "Billionaire scatter the second day wey e drop abi," while seeking affirmation from a team member close beside her. "It didn't take a 'Billionaire' one week to blow," she says.
She further confesses that 'Billionaire' was a breakthrough song for her. The album and title track was truly an instantaneous hit going by the massive reception upon release, airplays and downloads. Continuing, the talented singer/songwriter is shown making a song as she keys into a Jamaican beat. The sports loving Teni, in one of the scenes ,watches footage of Mike Tyson's memorable moments. And then back to making songs. Her producer is shown in most of the scenes where she makes songs.
As she entertains her team in one of the scenes, for the love of her singing and her flawless freestyles, she gets cheered by them and they sing along with her. Ending this first episode of her visual journal web series tagged "My XXXL Life", Teni reveals she has her upcoming album ready. She says the record will be completed on the 30th of September, 2020. Announcing the completion in a church like session, she prays in her dialect while another member of her team interprets. Truly she prayed . . . giving praises and adoration to the almighty G