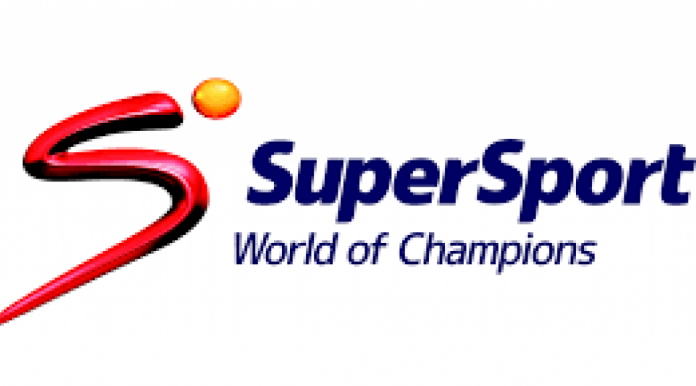 With football fans already salivating as the new football season gets underway, dependable pay TV company, MultiChoice has promised sports loving Nigerians that it would be sports like never before as it will air live, 380 matches of the Premier League and La Liga, as well as Serie A, UEFA Champions League, FA Cup, FIFA World Cup qualifiers, UEFA Euro qualifiers, UEFA Nations League while GOtv will have a selection of top football games on their specific packages.
It would however not be all football as DStv and GOtv subscribers would also have the luxury of other sports, which includes rugby, cycling, golf, tennis, athletics, cricket, motorsport as well as international boxing.
With the kickoff of the Premier League last weekend, football fans have already gotten a taste of what they are in for as far as the most exciting football league is concerned after some scintillating encounters were on display.
Newly promoted Leeds United really showed that they are not in the Premier League to add to the numbers as the Elland Road side stood toe-toe with defending champions Liverpool, coming from behind thrice only to lose to a last minute penalty.
Premier League matches kick off this weekend with Manchester United versus Crystal Palace at 5:30pm on today while Chelsea versus Liverpool comes up at 4:30pm on tomorrow. Both matches billed to air on the recently refreshed SuperSport channel, SS Premier League on DStv channel 203.
Also, the La Liga started penultimate Friday, though the big boys-Real Madrid, Barcelona and Atletico Madrid were not on parade in the Week 1 matches due to their involvement in last season's UEFA Champions League, but with the quality of matches witnessed, one message was made clear-it would not be business as usual for Los Blancos and the Blaugrana.
La Liga games this week includes Celta Vigo vs Valencia at 3pm today on the new channel destination for La Liga, SS La Liga (DStv Channel 204 and GOtv Channel 32) while Sociedad versus Real Madrid at 8pm on Sunday on SS Football (DStv Channel 205 and GOtv Channel 31).
Nigerians would also find the Serie A more fascinating this season with the arrival of one of Nigeria's biggest export-Victor Osimhen to Napoli.
The striker is already proving he is not overwhelmed by the huge money transfer, having fast scoring two hat-tricks in two back-to-back friendlies for the Gennaro Gattuso side.
Interestingly, other teams have not hidden their intentions to wrestle the Serie A title from perennial winner –Juventus, having made some respectable additions to their teams. AC Milan is still very much busy in the transfer market to fortify their team having been in limbo for some time .
From this weekend, football fans get to watch Serie A games, which begins today, with Fiorentina versus Torino at 5pm on SuperSport Football (DStv Channel 205 and GOtv, Channel 31), while Juventus vs Sampdoria at 7:45pm on tomorrow on SS Variety 3 (DStv Channel 208).
Matches will be available live on DStv packages; Premium, Compact Plus, Compact, Confam and Yanga as well as on the GOtv Max, Jolli and Jinja packages.
Other football games to look forward to are UEFA Champions League, FA Cup, FIFA World Cup qualifiers, UEFA Euro qualifiers, and the ongoing Carabao Cup and UEFA Nations League.
Meanwhile, fans of tennis will get to see how far Rafael Nadal would go in his attempt to defend the French Open title which serves off on September 21, and as he tries to equal Roger Federer's 21 Grand Slam title wins. How well Sebastian Vettel will fair having jumped ship to Aston Martin Racing next year after the 33-year-old's five-year-long partnership with Ferrari came to an end will be witnessed by DStv subscribers live on SuperSport Motorsport (DStv channel 215)
With the newly changed numbering channel system to a thematic channel system, SuperSport is ensuring that DStv and GOtv subscribers easily access and watch their preferred sporting events via specific channels dedicated to different sport such as, SuperSport Premier League, SuperSport La Liga, SuperSport Rugby, SuperSport Tennis amongst others. The change also includes a new channel, SuperSport Grandstand, which will become the home of the day's most popular live sport.
Fans can connect and stream matches while on the move, with the DStv Now app as well as Showmax App. Visit www.showmax.com for more information.
Stay connected to football entertainment with the Auto-Renewal payment option via the MyDStv App or MyGOtv App. This allows you to pay and renew your subscription automatically each subscriber can visit www.dstvafrica.com or www.gotvafrica.com
Gotv Nigeria-Get GOtv and Explore the World of Entertainment
Pay, reconnect & handle account activation in just one click. Enjoy latest TV shows, upgrade packages, watch mov…