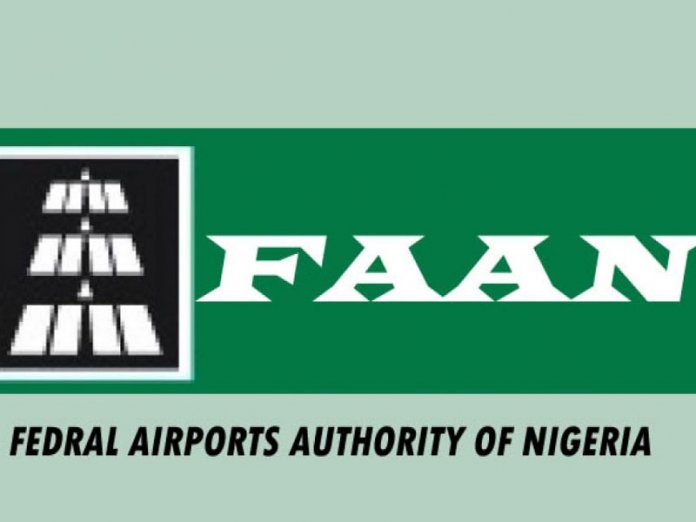 Design company, SpaceFinish, recently unveiled its designs and fit-out on the Port Harcourt International Airport Complex commissioned by the Federal Airports Authority of Nigeria (FAAN).
This boost in infrastructure will help redefine the travel experience on a backdrop of culture and arts that reflect and tell a story of people in this region.
With the simple goal of telling the story of Port Harcourt and Rivers State at large, members of the team drew inspiration from the everyday lifestyle and adventures of people in the locale, and further positioning it as one that accurately projects the native 'Riverian' spirit. Enter 'The Floating Fisherman'.
'The Floating Fisherman' is one of the largest art sculpture installations in Nigeria. It is suspended from a height of 20ft overlooking the executive lounge of the airport. It offers a panorama of 700 canoe paddles, three life-size boats, a 9ft fisherman casting a fishing net the size of a volleyball court, and a school of fishes swimming with a 20ft silver shark, capturing the marine lifestyle of natives.
Furthermore, the design team emphasized on the hospitable nature of the people of Port Harcourt through colour murals strategically placed at extremes of the departure terminal.
At one end, it portrays the day-to-day happenings at the popular Mile One market depicted with colourful umbrella, nicely dressed traders on lush greenery.
The other end features the Fish-woman flanked by local textile representing all the ethnic groups that have peacefully coexisted in the region. Located centrally is The 'Towering Boat', an exaggerated life-sized boat that celebrates the marine lifestyle predominant in Rivers State.
While not a first for the design company that has inspired decors for corporate heavyweights such as PwC Experience Centre, Google Developer Space, and Andela Epic Tower, it is currently working towards redesigning the Lagos International Airport in a bid to infuse some cultural zest that tells its own peculiar story.
Describing the driving force behind SpaceFinish and goals, CEO Remi Dada said: "For us at SpaceFinish, getting to design and fit-out two of the most important international airports in the country is a great opportunity that not only extends the reach of our impact to other spaces such as travel but also aligns with our vision to design and build a better world for all humans to live and work in. And we are not stopping at travel, we are already working global health and financial brands to redefine the health and education sectors respectively."
With major business reopening and the travel sector gradually recording new milestones since the pandemic struck, the redesign of the Port Harcourt International Airport couldn't be more timely.