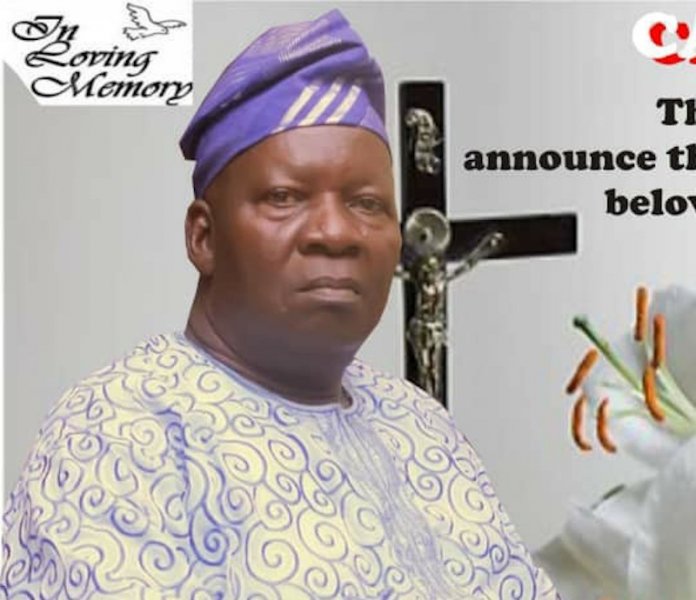 By Mary Nnah
It's been close to six months since late Pa. Augustine Aribo passed exactly on April 15, 2020. Although he is gone, the memories he left remain indelible.
He was a lover of God and a man of humility and dignity. His core values were honesty, care and integrity. His caring attitude was so evident to everyone around him including his community. His diligence to work was out of this world. It would be an understatement to say papa lived a fulfilled and an accomplished life.
Late Pa Aribo was born into the family of Aribo in the year 1950 in Ondo State. He went to St. Peter's C.A.C Modern School, Ikun Akoko. After which he moved to Lagos State in his early twenties in search of greener pastures where he worked with several organisations like Africa Paint, Nycil Limited.
Pa Aribo, who has since been buried, is survived by wife, Janet Aribo and four children (Temitope, Bukola, Olajumoke and Oladotun) and grandchildren; Rafael, Deborah and Adejoke.