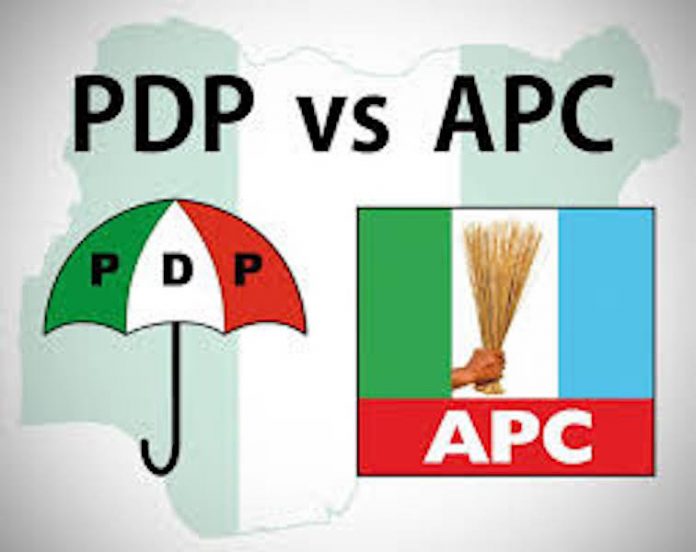 By Adibe Emenyonu
The Peoples Democratic Party (PDP) in Edo State has raised the alarm on alleged plots by the All Progressives Congress (APC) to use private jets and helicopters to move money from Lagos to Edo State in order to rig the state governorship election in favour of the APC.
The Publicity Secretary of the PDP, Chris Nehikhare, who stated this yesterday, noted that last Tuesday, the electorate in the state were awakened to a vexatious broadcast by a national leader of APC, "where he insulted the intelligence of the Edo people by asking them to overlook the developmental strides made by the candidate of the PDP in the election, Governor Godwin Obaseki, and hand him the treasure of the state to extend his empire to our dear state.
"We have it on good authority that APC national leader, working in concert with the leadership of the APC in Edo State, has gone a step further from the inciting broadcast by sending down helicopters and private jets loaded with money in an attempt to buy our state and annex it as a part of his fiefdom.
"We want the electoral umpire, Independent National Electoral Commission (INEC), observers and other stakeholders in the electoral process to take note of this move and ensure that necessary actions are taken to avert the sinister plot to subvert the will of the Edo people on Saturday."
Nehikhare further alleged of plot by the Benin Electricity Distribution Company (BEDC) in league with the APC to cut off power supply to the collation centres across the state at critical time like on Saturday, urging the National Electricity Regulatory Company (NERC) to sanction the Disco if it goes ahead with orders issued by the management.
"We are alerting BEDC and its management that we are aware of their plot, and that Edo people would vehemently resist the role to cooperate in attempting to undermine
their will in this election," he stated.