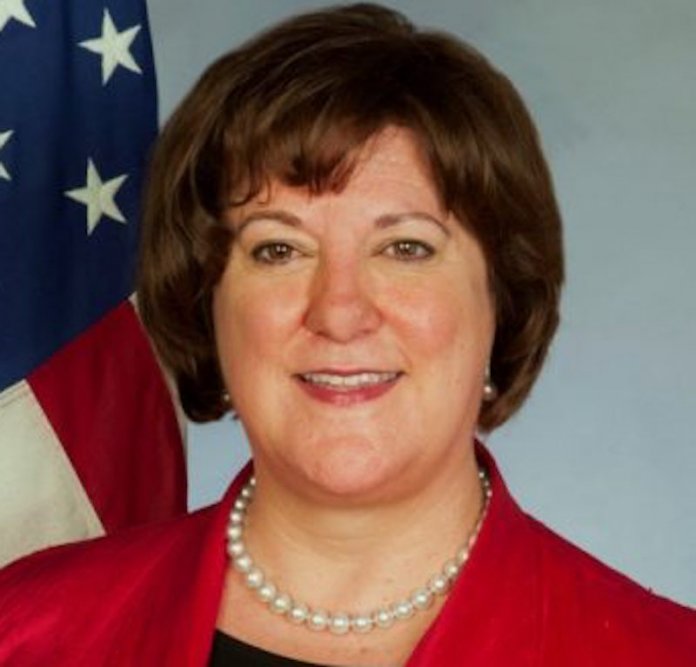 Denies revealing identities of sanctioned persons
By Adedayo Akinwale
The United States Government has again reiterated its decision to impose visa ban on anyone who undermines the country's democratic process ahead of the Edo and Ondo States governorship elections.
It also clarified that its visa processes are confidential, stressing that the US Government does not make public those already subjected to the sanction.
The US Ambassador to Nigeria, Mary Beth Leonard, disclosed this yesterday in Abuja at the end of the inaugural consular meeting with Nigeria officials to resolve the listing of Nigeria among countries placed on immigration restrictions.
Leonard stated: "The integrity of the election process is important to the fundamental trust of compact between citizens and their government. It is fundamentally important, and that is why we are taking steps to internally identify people we believe can credibly be construed to have interfered in the process.
"The names of offenders would not be made public as US visa processes are in fact confidential, and so, we do not publish a list; we do not make public who it is that would be subjected to this sanction.
"An individual who intends to travel or apply for visa would be refused and impeded, but it is not something that we advertise. These individuals are those who had been involved in election processes in Nigeria, and should reflect upon that notorious behaviour in this regards which may have consequences on their ability to travel to US."
On those who might have been denied, the ambassador explained that there are people that the US Government believes merit that treatment, stressing that should those people seek to travel or apply for visa, it would apply to them.
Also, the Permanent Secretary, Ministry of Foreign Affairs, Mustapha Sulaiman, said the country has fulfilled about 90 percent of the requirement on the issues of information sharing, which had led to immigration restriction placed on the country.
He added that Nigeria is waiting for the outcome of the evaluation on the efforts put in place to address the various concerns raised by the US Government.
The President Donald Trump administration had on January 31, 2020, unveiled a new set of immigration restrictions on six African and Asian countries, including Nigeria, Eritrea, Sudan, Tanzania, Myanmar and Kyrgyzstan to the third version of its travel ban.