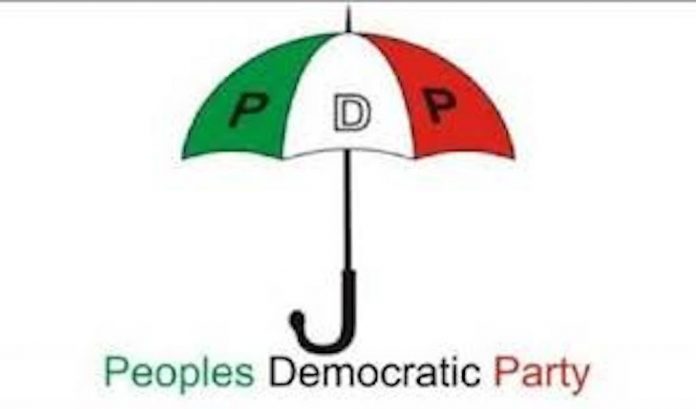 By Seriki Adinoyi
The Peoples' Democratic Party (PDP) in Plateau State has accused State's Governor, Mr. Simon Lalong of the All Progressive Congress (APC) of squandering N45billion since 2015 when he was first elected into office without anything to show for it.
The opposition party, in a statement made available to the press on yesterday, assured that Lalong would regret his actions at the end of his tenure in 2023.
The statement, which was signed by the State Publicity Secretary of the PDP, Mr. John Akans, said the party was vindicated by wanton of allegations of corruption and incompetence leveled against the governor by a splinter group within his own party the APC, indicating that the governor has truly failed woefully to bring good governance to the people.
The PDP said that its long held position of total failure of the Governor is now being echoed more loudly by the APC's 'Plateau Rescue Front (PRF) when the group boldly and patriotically made public a letter to the governor, which alleged that the governor is inefficient..
The statement added: "Three months in office, Lalong took loans worth N18bn from some commercial banks but covered it up as loans he inherited from previous administrations.
We have reliably gathered that the loans taken by the Lalong administration within his four years in office, as approved by the state House of Assembly is over N45 billion, which remains unaccounted for without any beneficial project commissioned.
"It is quite surprising that with this huge amount of loan not a single lane of road is constructed even in his local government up to today.
"Lalong's government is indeed a disaster and bed of corruption as within just one month in office, he spent a whopping amount of N4.5billion on luxury cars for selected government officials alone. He also spent N1.4 billion to purchase and install GPRS tracking device on 100 cars, which translated to N14 million to track one car. The APC has shamelessly turned Plateau State Governance into a business making venture today.
"We call on Governor Lalong to be ashamed of himself, reflect on his conscience and be prepared to account for all these flagrant abuse of governance entrusted in him by the suffering and frustrated people of Plateau. He must also tell Plateau people how he expended a whopping N11bn within few months to fighting COVID-19 without anything to show."
The PDP alleged that health workers have not been paid their hazard entitlements while N500 million was spent to fumigate roads without telling the people the type of fumigant that consumed that amount of money.
"The people are yet to be given their face mask purchased by APC government for N40 million, and are yet to get hand sanitisers supplied by Lalong's government for N50million and hand washing soaps that were purchased for N30million."