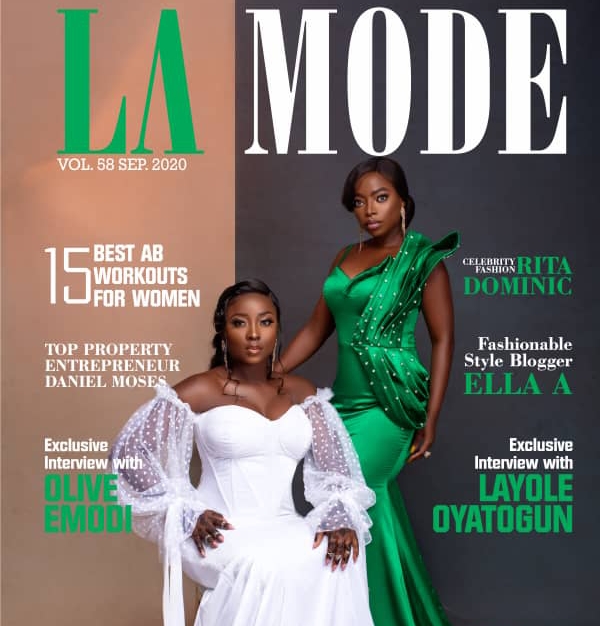 Sunday Ehigiator
La Mode Magazine, a leading fashion brand in Nigeria has named Layole Oyatogun and Olive Emodi as Host for the much awaited Green October Event.
In a statement from the Magazine's Publisher, Sandra Odige, the 'Green October Event' would be held on October 1, with the duo host on the magazine cover.
"These amazing media personalities will be hosting the La Mode Green October Event 2020, 6th edition.
"To read more about this edition for interesting, inspiring and informative article please subscribe for the digital or print copy via www.lamodespot.com or @lamodemag on social media."
The statement also named Oliscollections as the hosts outfit designer and stylist, Glambydami and makingfacesstudio as Layole and Olive's makeup artist respectively, dmgtouch and lifeehairng as Layole and Olive's hair stylist respectively, and benzikmedia, as the Magazine's graphics artist.