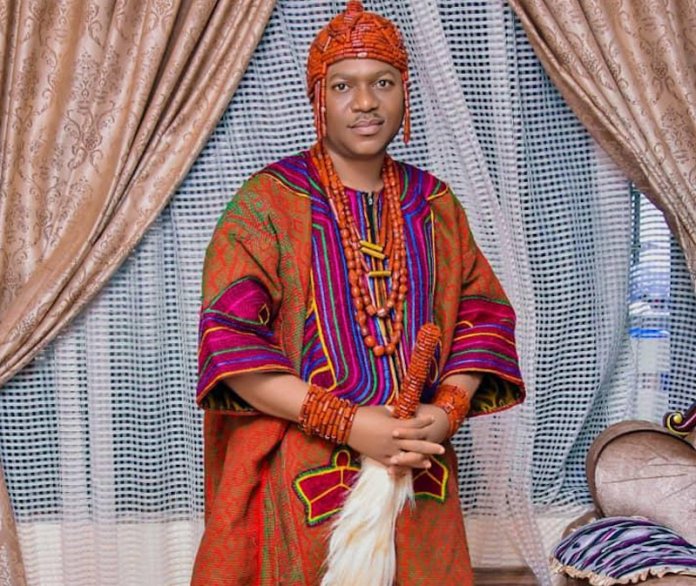 Oba Ajibade Gbadegesin Ogunoye, The Olowo of Owo, recently clocked one year on the throne of his forefathers. In this interview with James Sowole, the 32nd monarch of the ancient kingdom, spoke about challenges, his vision for the kingdom and other issues. Excerpts
How has it been one year after ascending the throne of your forefathers?
It has been fine and fulfilling. There have been challenges but I think we have been able to overcome. It has been well and good. It is however a low key celebration because of COVID-19.
Can you share some of the challenges in the last one year as a monarch?
So far as we live, we are bound to face challenges in the course of one's life. So long as we live in a group, villages or kingdom, challenges will come. Not that they are not surmountable. Nothing comes so easy. The activities of human relationship are not a straight jacketed. Before I became king, Owo was notorious for violence, acrimony and all social vices. Our youths were neck deep into cultism. My selection was unique that it was raucour free. The outcome was acceptable to all including my brothers, cousins that vied for the throne. It was clear that it was generally acceptable. Those who voted were 15 and I got 14 votes. It was the wish of the people that the desired prince was selected. Unlike in the past when the outcome of Olowo's selection was not acceptable, mine was a clear departure from the past. The celebration was massive. It was unprecedented. The outcome was so peaceful that I have been able to build on that and ensure peaceful coexistence of our people. I appeal to them that it is time to come together and unify the kingdom. All divisions have been broken. All cleavages are no more rising up. I have been open to our people and humble in accepting the outcome of the results. The peaceful coexistence has been established in Owo which is key to development. We are now to build on that . I have taken practical steps to ensure we build on the peace currently enjoyed in Owo. The next thing is to face cultism. I have appealed to our youths as well as used the instrumentality of our foundation to ensure that a lot of them renounced violence.
More than 500 of them have renounced violence. The various cult organisations have their footholds in Owo. Our youths fight against themselves based on their cult leaning. There is peace now and our youths are now looking towards the positive things of life. With that, I have been able to encourage them to face farming and to learn skills. They have embraced the idea. We now have youths that are well focused. They are now into agriculture and learning various skills. We have been able to direct them aright.
Do you ever think of becoming the king?
Definitely. Any prince ordinarily will have the ambition of becoming a king. Whoever that becomes will have the thought earlier than the selection date. I know it was possible for me to become the king. I had prepared myself for the throne. It was not just happenstance. It was a desire in me. I thank God that my desire came through and I was eventually enthroned as the 32nd Olowo of Owo.
You recently said you will be forced to curse those causing crisis in your kingdom. Did that actually happen?
That came up with the issue of politics. Some of our youths that have renounced violence were lured by some politicians to cause skirmishes in the kingdom. We called various interest groups to build on the foundation we have laid. It was there I gave a stern warning to those who think violence will be the order of the day. That was where I warned them that I will curse whoever former trouble. Thank God nothing like that has happened.
How did you discourage the youths from returning to cultism?
It was one of the instruments we used. They swore to our traditional oath. They know the consequences. Owo is unique. The African is in us. Those youths know the implication of swearing to that oath.
Are you thinking about marrying more wives as a King?
Marrying more wives is not peculiar to kings alone. Any man can desire to marry more than one wife. It is not only an Africa thing. It is a general thing. It is a global thing.
The desire of man is not bounded by continent, colour, religion or whatever. Any man can desire to have more than one wife. It happens in the West. Polygamy is not only in Africa. The difference is that the law in the Western world disallows them to keep more than one woman at home at a time. If not because of the law, you would have seen a lot of white men keeping more than one woman at home. They still circumvent the law. You see them divorcing women almost after marriage. Two years after losing interest in a woman, he divorces her and go after another one. Is that not polygamy? It is the law that does not allow the man to keep them. Our laws allow us to keep them. Ours is much more better because it solves a lot of social problem. Instead of throwing the lady out there, you keep her as you are able. Which is better? Is it the one that says you can throw away and pick another one or the one that says you can keep her? If need be I will pick another woman and marry her.
Are there things you now miss as a king?
Yes. I can longer go out on my free will. I cannot socialize with people or meet with my friends. Before now, I can just pick my car and drive out. I know the implications of becoming a king. I lived in the palace when my father was king for close to 25 years and such I know the requirements. I am used to it.
What are your plans for Owo?
I have been able to within this short period put up the Owo Development Council. The Council is constituted by sons and daughters of Owo that have made their marks in life in various fields. I added few outsiders that are so key to the initiative. They could jolt development in any areas. That council has been divided into committees. Is it on education, commerce and industry, on sports, culture and tourism? The focus is how do we develop Owo in specific areas. Take for instance, the culture and tourism. Owo is a land of tradition and culture. Our notable festival is the Igogo festival. I believe it is such a brand that should be promoted globally. It will attract tourists from across the world. We can generate fund through cultural tourism. It will be so branded and promoted.
I have been able to package it within the month that it attracted a lot of people. Some of our indigene came from abroad to witness it because they know that Igogo festival used to be a festival of note that must be promoted. We have other festivals too. The sports committee will package our traditional sports. There is no way we cannot attract small and medium scale businesses to Owo. The committee on Commerce and Industry will handle that. It will engage our people. We have the committee on agriculture that will ensure our youths are engage in agriculture and give incentives to farmers. Within the next three or five years, Owo will be the kingdom to behold.
What is your take on call that traditional rulers should get constitutional roles?
It is necessary. It should be a must. Traditional rulers are owners of the land. Why should we be excluded in our constitution? There should be constitutional roles for traditional rulers. In Great Britain, the Queen is the head of government. Why should there not be a semblance of that here. We should have a system that is similar to that.
If you see the quantum of responsibility on a traditional ruler, you will know that it is necessary to recognise them. Within the last one year, if you see the rate people come to the palace and I have been able to provide leadership for them. I have been able to handle cases from morning till evening. Cases that would have gone to court are settled, given direction to people. What we get is merger stipend from the local government. Those are issues.
How were you able to cope with the number of aspirants from your kingdom?
Owo is a political school. We have been able to develop a good number of people that could assume leadership position. That a lot of our sons came out to struggle for the APC tickets shows that we have a lot to offer Ondo State. It is their constitutional right to aspire. I advise them and talk to them that they are qualified to be Governor but for the fact we have a sitting Governor who is performing, I advised the aspirants to support the incumbent. You know you don't change a winning team. It is advisable not to change a winning team. Mr. Governor has impacted the length and breadth of Ondo State. He has impacted us positively which is visible and verifiable. I have a lot to talk about the performance of Akeredolu. Do we talk about the roads going on in Akure. Akure has been turned into a modern state capital through the instrumentality of Mr. Governor. Owo has benefitted. He dualised our major road. He is also impacting other parts of Ondo State.
Do you talk about the bridge in Ore. there is the industrial hub. They are visible. Since the exit of Pa Adekunle Ajasin from governance, Ondo has never had one additional modern industry. Akeredolu has brought five industries and they are working. Go to the South, roads construction are currently ongoing. The bitumen deposit that would turn the economy around has started working. Unlike in the past when there was nothing to show. The Ondo port is being worked on. It will be a turnaround for the economy of Ondo. So a person that is doing all these must be supported.